Install Triofox is straight forward. Visit My Triofox (https://my.triofox.com/) and setup a free trial. It will create a MyTriofox account.
Login MyTriofox. Under Dashboard, visit 'Download and Install' and download the web installer.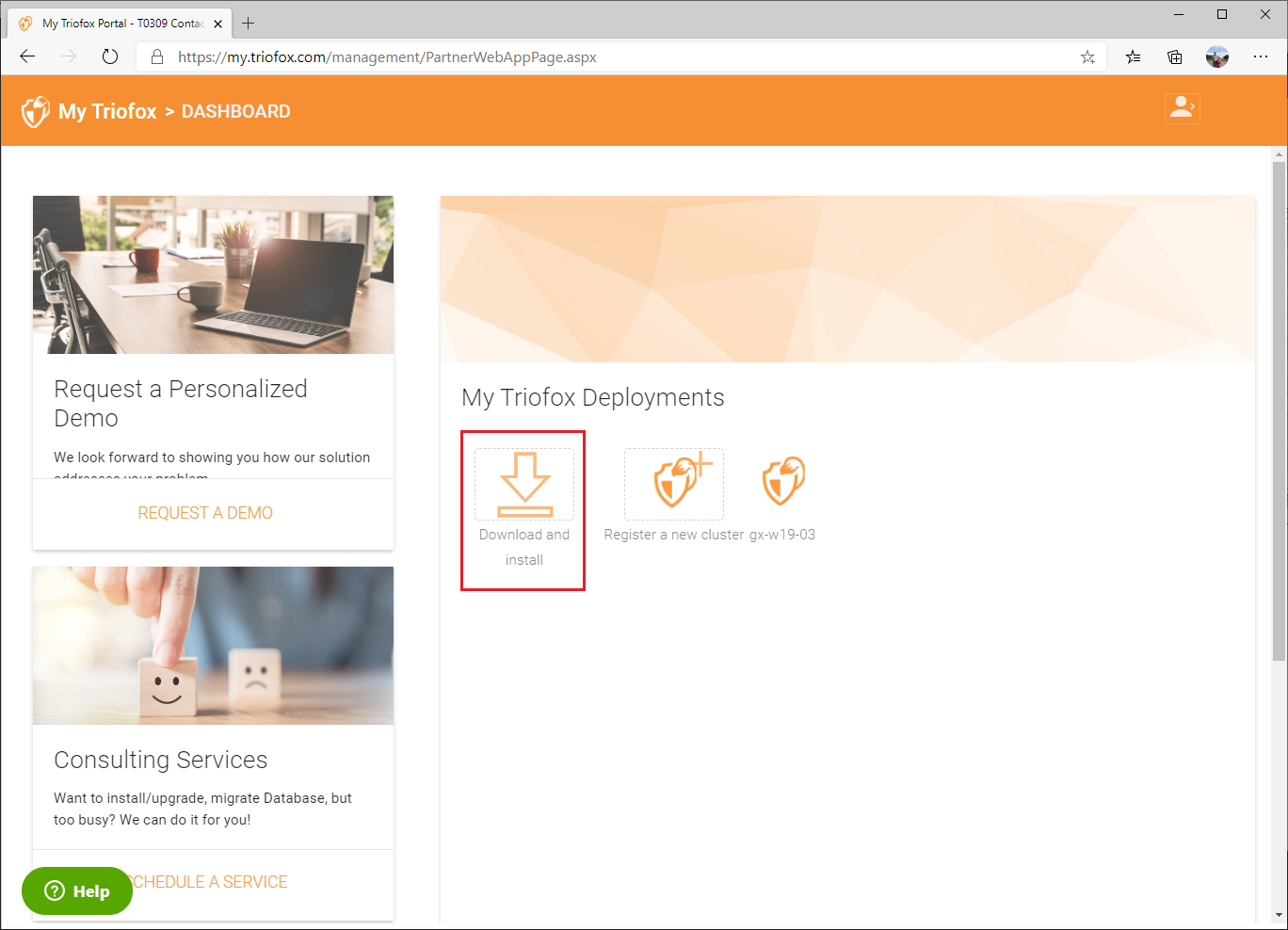 Run the web installer. It will configure the server, download the installation package and configure the service for you.
Sometimes the server is in a private network. There is no public internet access. In the scenario, the web installer cannot download the installation package.
To install Triofox, admin can download the web installer from MyTriofox and copy it to the server. After that, download the installation and upgrade zip files and copy them to the server. For the URLs to download the zip files, please contact support@triofox.com. Our support team will provide the links.
On Triofox server, store the web installer, the installation zip file and the upgrade zip file under the same folder. Open command prompt and cd to the folder. Run the web installer with parameters like below:
TFInstaller.exe PackageUrl:"full path to installation zip" UpgradePackageUrl:"full path to upgrade zip"
For example:
TFInstaller9194.exe PackageUrl:"C:\temp\build9194.zip" UpgradePackageUrl:"c:\temp\upgrade9194.zip"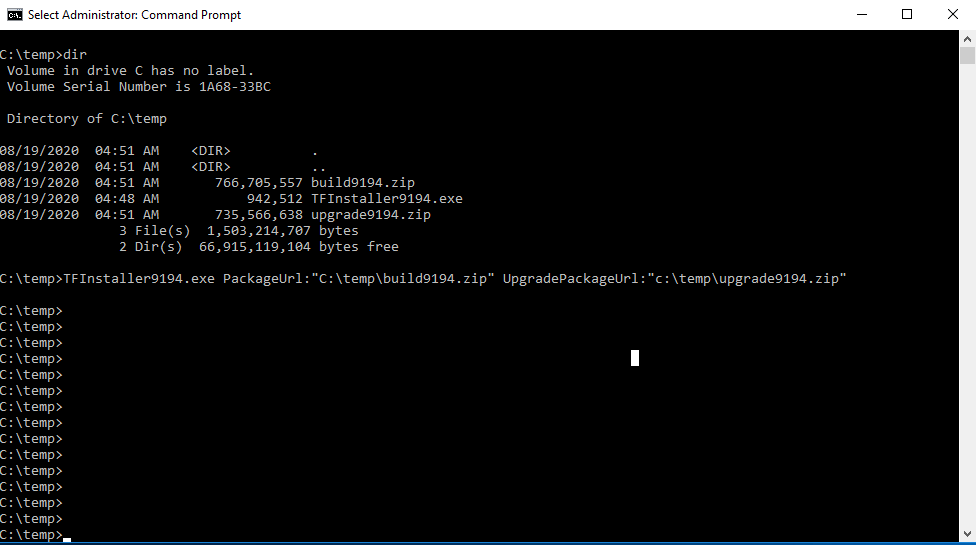 With the parameter, the web installer will read the installation/upgrade package from local. There is no need to download them from cloud.
After installation and reboot, setup the Triofox admin and login web portal. It shows the Triofox in trial mode.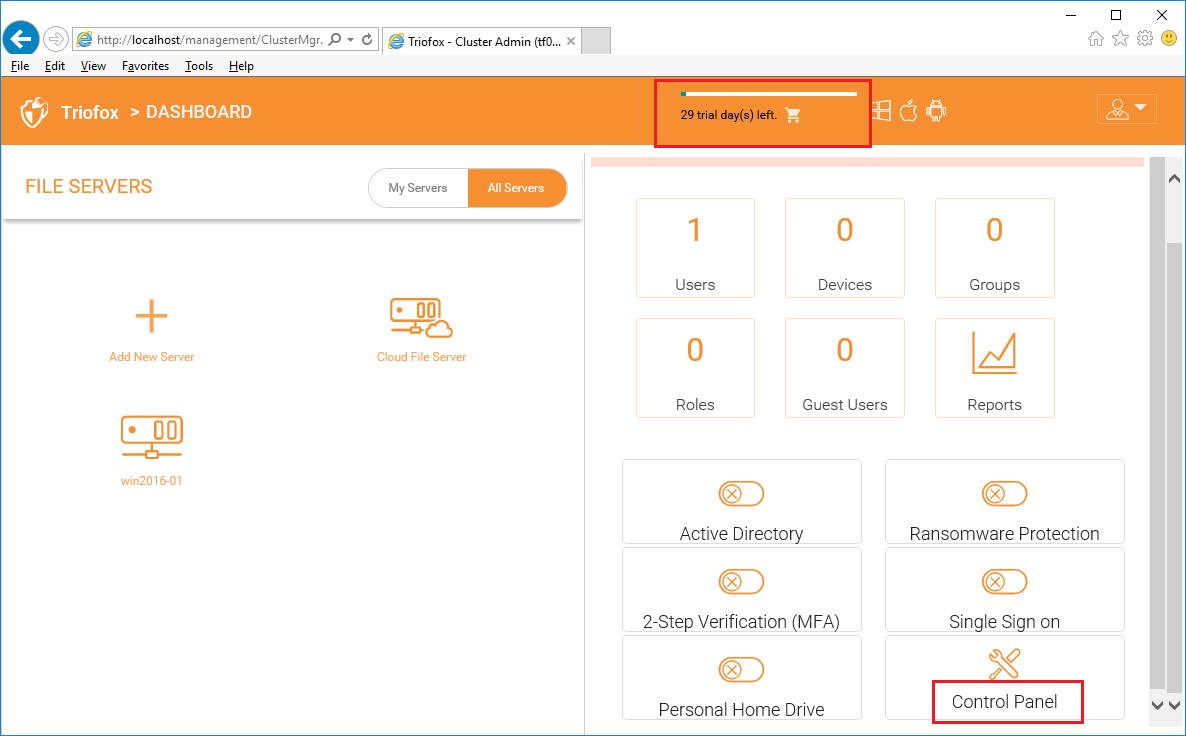 When Triofox server can access public internet, it can be registered in MyTriofox account and license from there. Triofox server will read the license information from MyTriofox. When Triofox server has no internet connection, cannot license it from license server. The only option is to use a license string.
To license the Triofox server, as admin on web portal, go to Control Panel. Here, visit Licenses. It shows the cluster's trial information. Here, click 'LICENSE NOW'.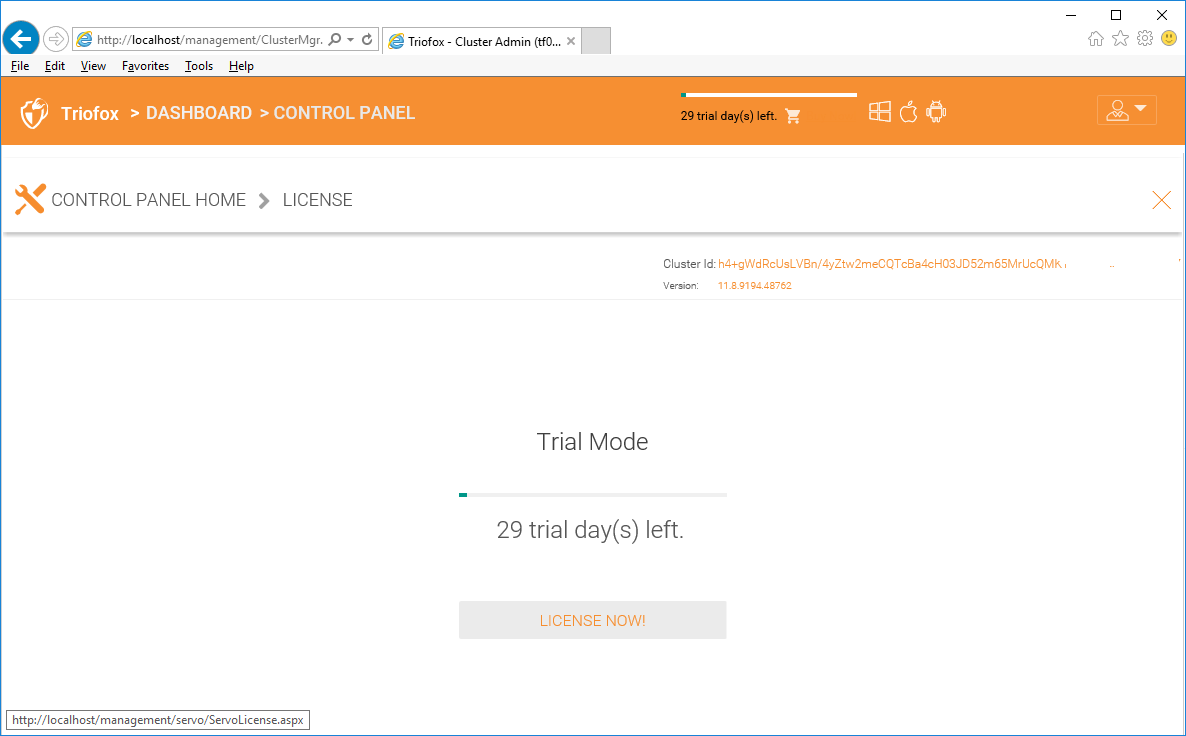 See the option for license string. License string can be purchased from Triofox sales team.