Admin can enable Secure Data Room for file server share in Triofox. A secure data room share is a share where the users can only preview the file on web portal. User cannot download files to local. Cannot rename or delete under. User can upload, based on the share's NTFS permission. Since user cannot download files under the share, the share is not available on windows client drive.
To enable Secure Data Room:
. As admin on web portal, visit the file server, share. Go to Protection & Disaster Recovery, Access Policy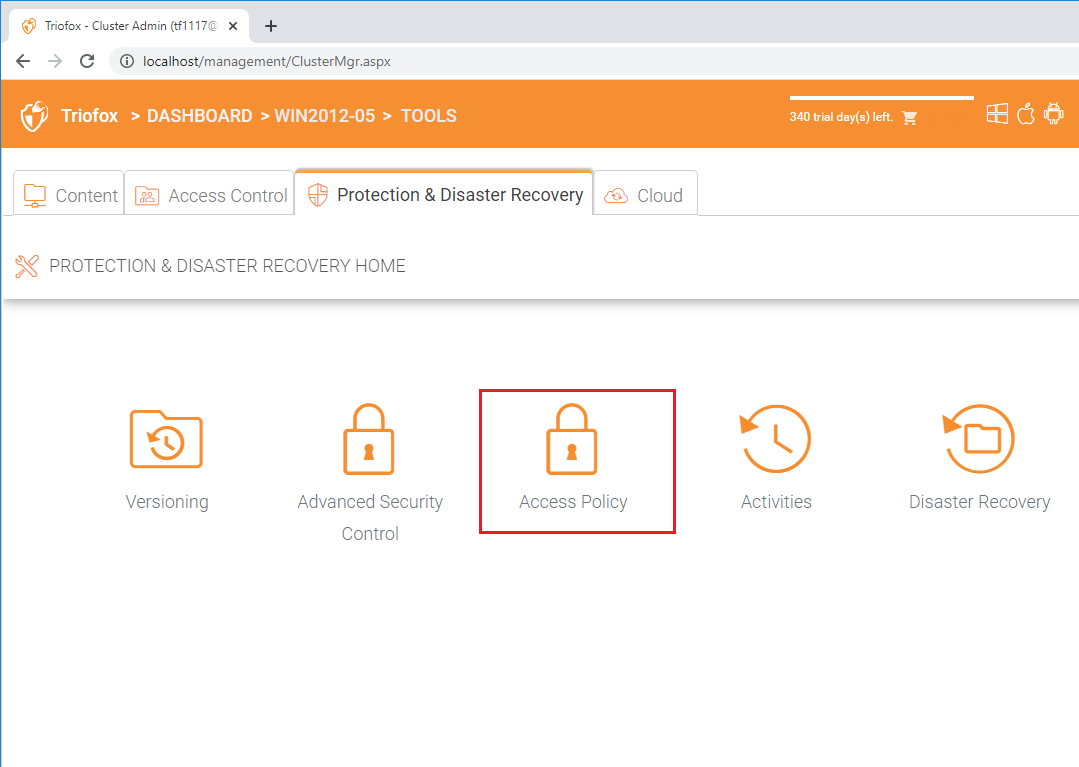 . Click Add New Access Policy, to create a new access policy.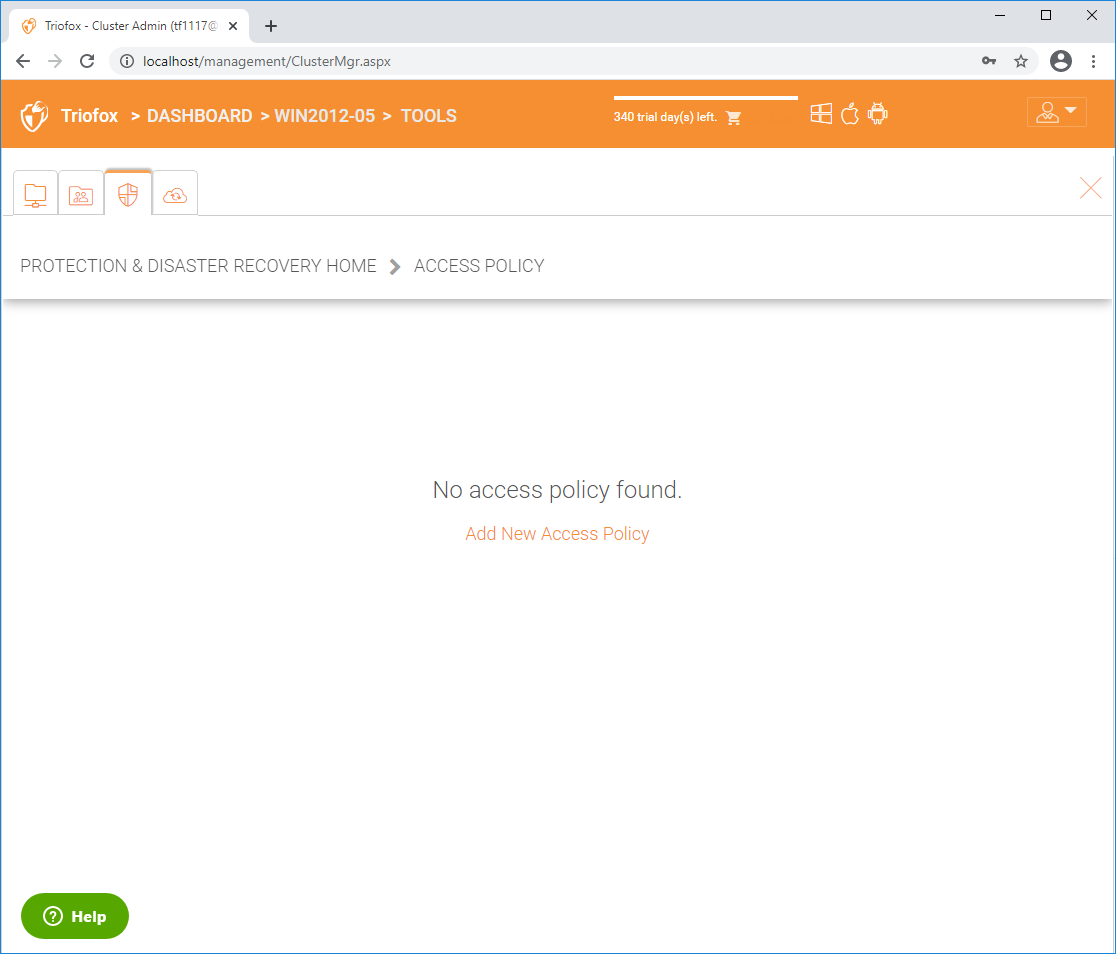 . Specify the policy name.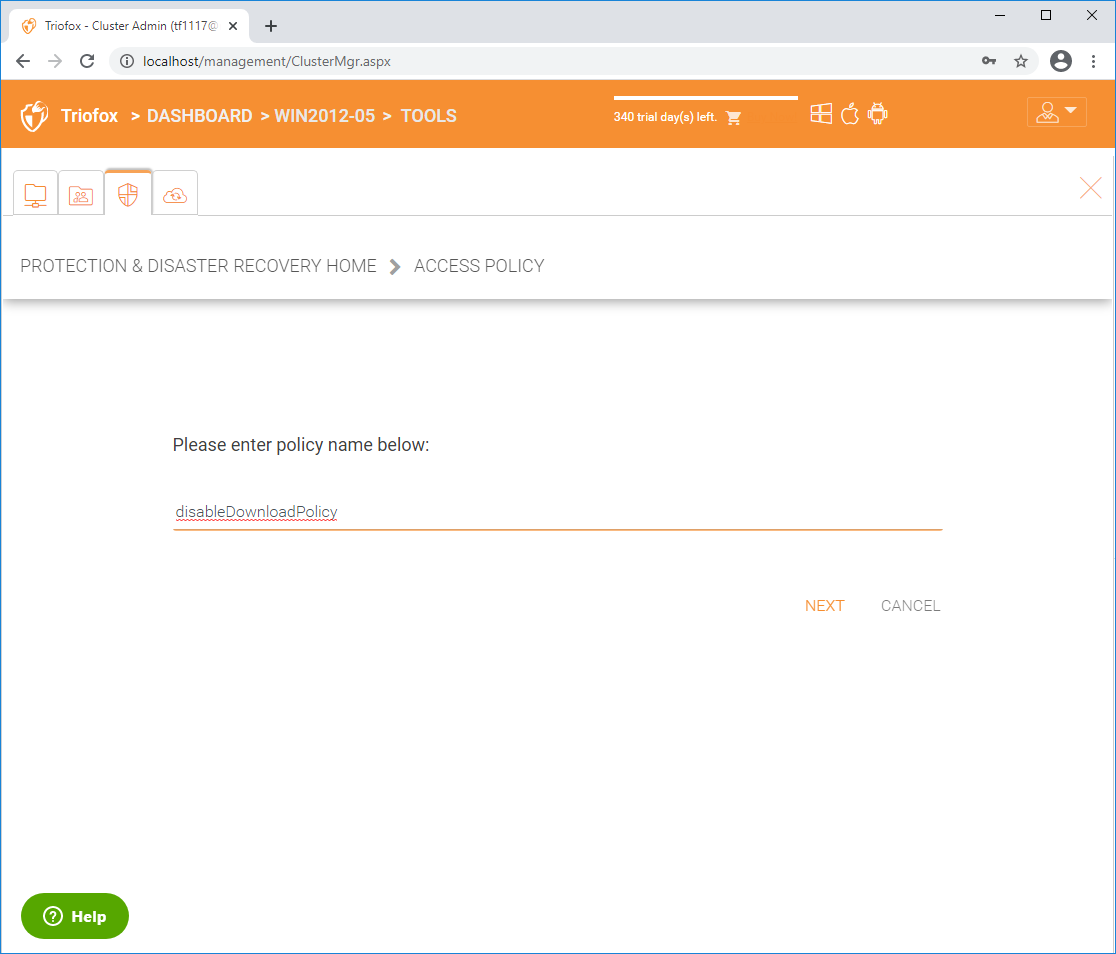 . In access condition, select 'Access from Anywhere'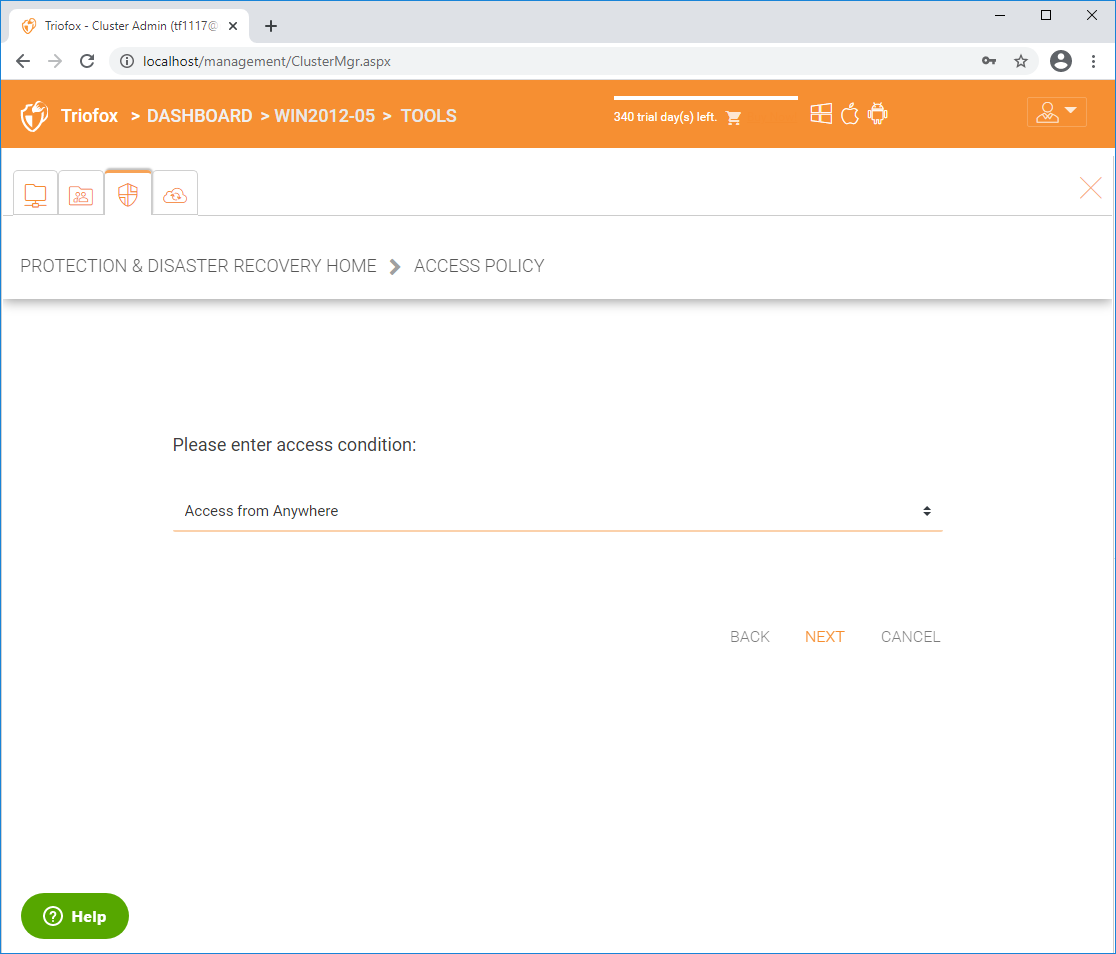 . Select 'Allow following checked permission(s)', and enable 'Secure data room'. click Commit.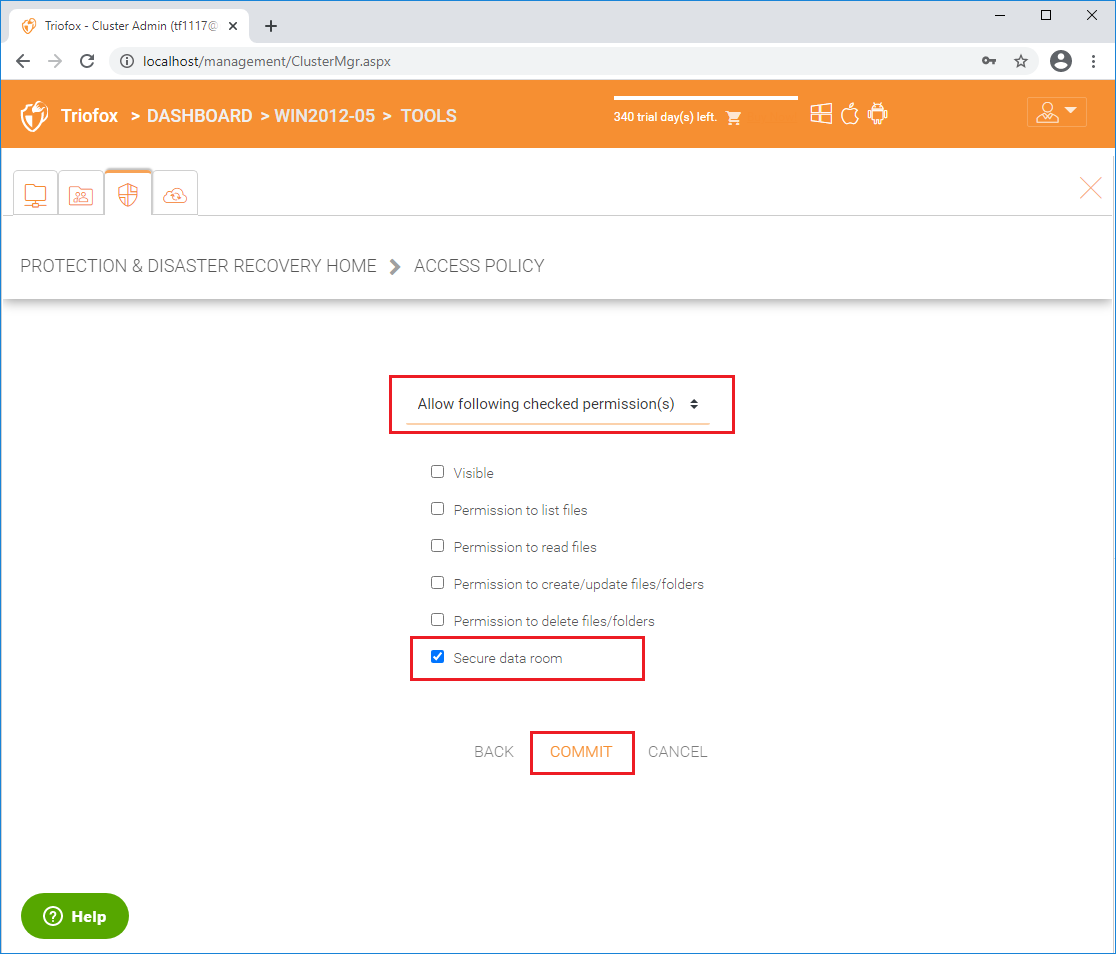 . The access policy is created.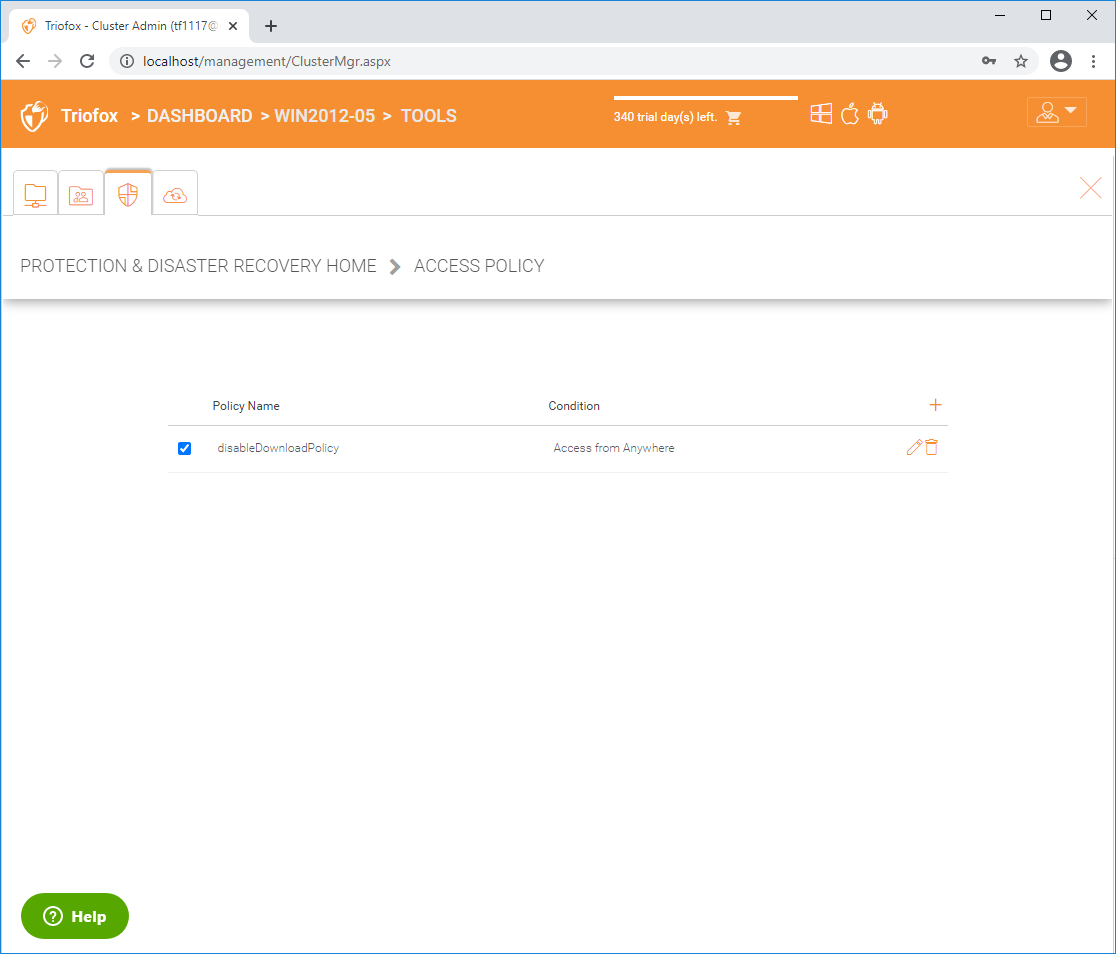 Now, when users access the share in Triofox web portal, can only preview file. Cannot download any file.