Windows Active Directory (AD) allows you to assign a "Home Folder" to a domain user to help administrators back up and manage user files from a central location. This Home Folder is specified under the AD user's Properties->Profile->Home folder.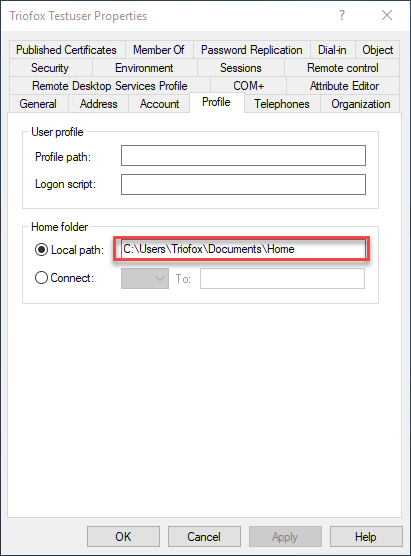 For this example, I set up a test folder called Home with a test file In the documents folder of the User.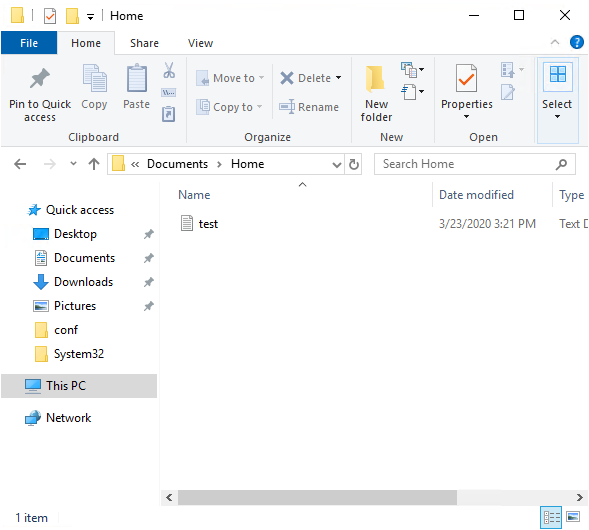 To begin, go to Triofox and import your AD user normally.
From the main dashboard, click Users
Click Create or Migrate user
Click on the domain option
Click Browse on the Users Container
Click the checkbox for the user and then click Continue
Check the boxes marked "Publish user's home drive" and "Mount user's home drive as a top level folder" and give the Home Drive folder a name. When checked, Triofox creates a folder called Home Drive (or whatever you name the drive) and lists the home folder under it.



After you finish importing the user, the user will be able to log in to the web portal, or Desktop Client and see the Home Drive attached to the cloud now.

Any files that the user saves directly on the original location will be synced up to the cloud. In addition, any files saved to the cloud (either on the File Browser or a Desktop Client), will be synced back to the original network location as well.