On a Triofox server, we can use debugview to capture trace.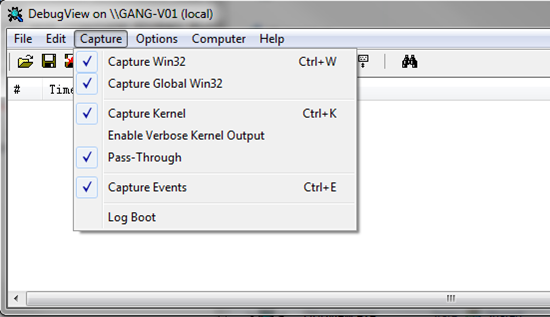 If support has provided filter, click 'Filter/Highlighter' icon, type in the specified filter in 'Include', to replace the default '*'. Otherwise, keep the default '*'

Under File, select 'Log to File', to write the trace to file

Under Edit, select 'Clear Display'. It will clear the display on dbgview.

Run the operation which hit the issue
Once you can reproduce the issue, stop dbgview.
Send the log file to Gladinet support.