Two-Step Verification helps protect your account by adding an extra layer of security. Besides the Password, the user will need to type in extra security info. Usually, it is a code generated by a third party tool as Google Authenticator, Microsoft Authenticator or Amazon MFA (Multi-Factor Authentication).
This article covers two fundamental points: Turning on and Using Two-Step Verification in Triofox.
1. How to Turn on Two-Step Verification?
The Cluster admin, needs to access the Cluster Manager and click on the toggle above 2-Step Verification (MFA)
Launch the Authenticator app

Enter the secret key or
Scan the QR code
Enter the code that the Authenticator gives
Enter your backup email address and click next

Select the options for enforcing 2-Step Authentication and click Apply
2-Step Authentication is now enabled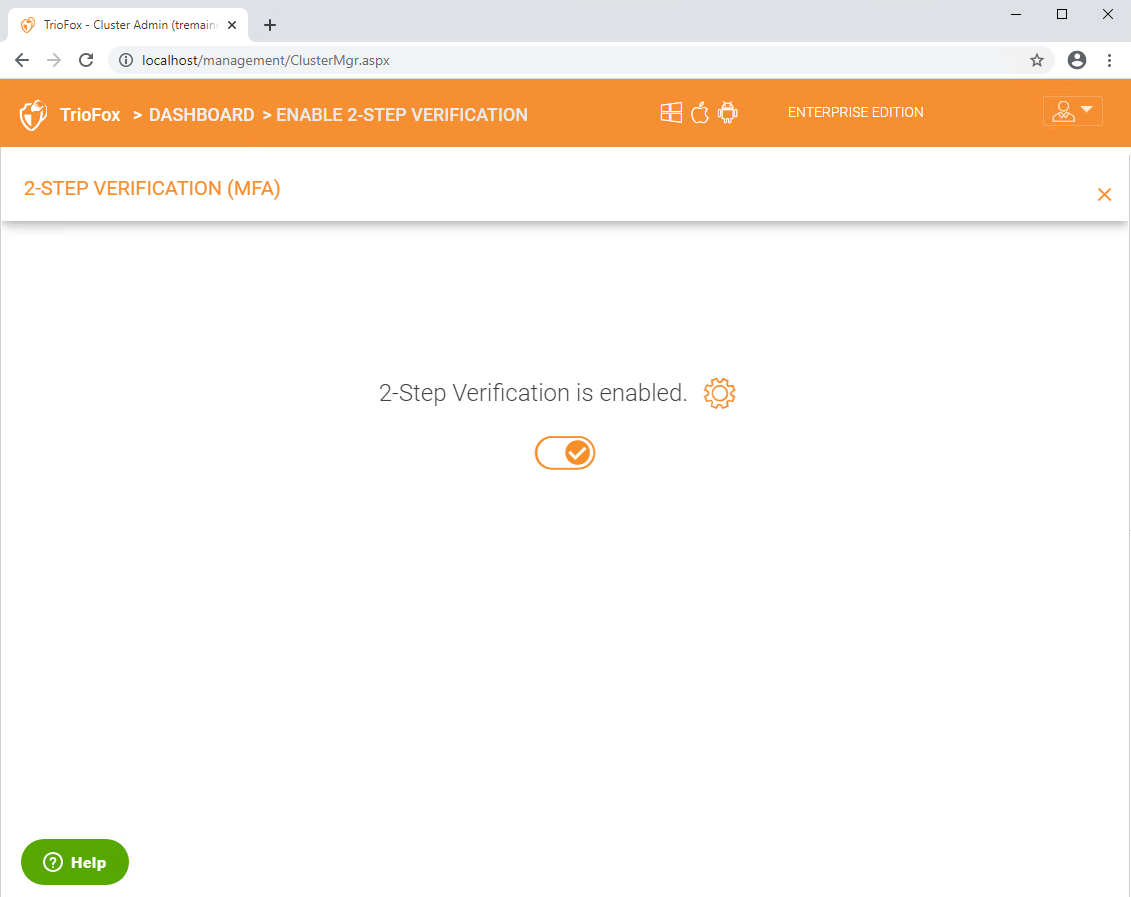 2. How to Use Two-Step Verification?
When Two-Step Verification has been enabled, but it is not forced for the User, once the user logs into the web portal session, she can enable it.
Login to web portal as a User
Go to the User's Menu at the top right and select 2-Step Verification

Once enabled, follow the steps below:

Step 1: Do This from Authenticator App. Use your app to scan the barcode, or use the secret key (p)

Step 2: Verify the Security Code. Enter the security code from the authenticator

Step 3: Backup Email. Specify the backup email that will be used when authenticator doesn't work or is not available

Step 4: Enable (if desired) Two-Step Verification for Desktop Clients or Mobile Applications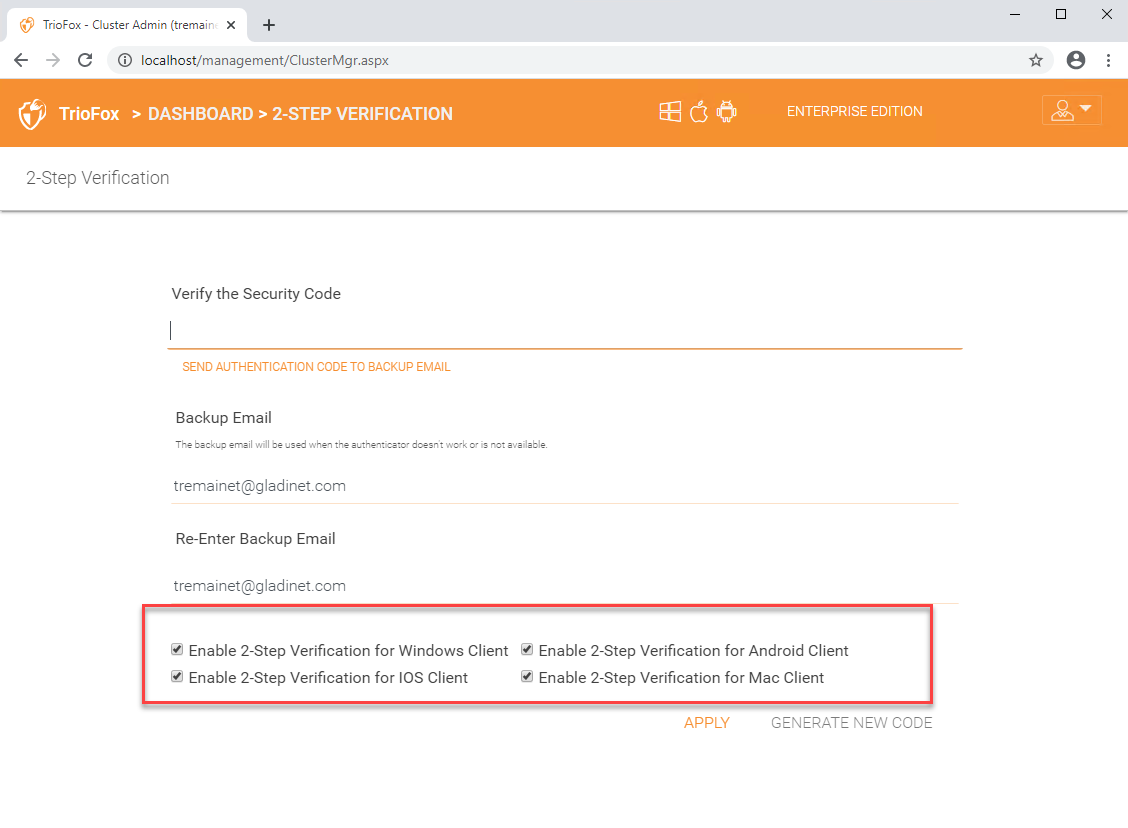 When Two-Step Verification has been Enabled by the User, after the user enters the password to authenticate, the system will ask for the Security Code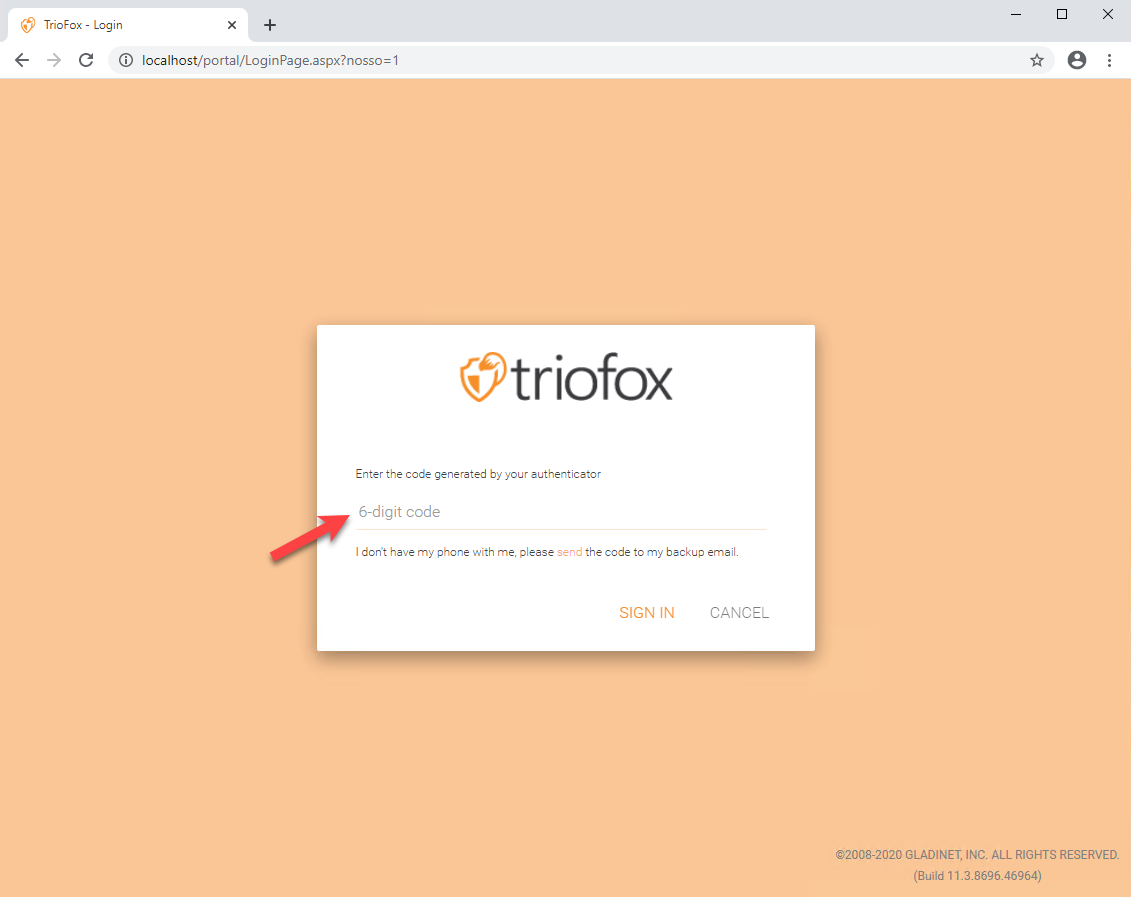 When Two-Step Verification has been Forced by the Admin, and the user hasn't configured from his side, the Two-Step Verification configuration will be prompted (shown above) when the user logs into the web portal. If an Authenticator has not been configured by the user they can gain access by clicking 'send' to have a code sent to their email