Triofox is capable of mounting file server shares or object storage services such as S3/AzureBlob and other storage sources into user-friendly file shares.
One of the use cases is to use Bluebeam Vu or Bluebeam Revu on iPad devices to view those files. For example, when your files are on a file server protected by a corporate VPN, it may not be easy for Bluebeam Revu to see your files on a company file server. However once the file server shares are mounted in Triofox, it becomes easy.
There are two cases here, one is Read-Only and the other is Read-Write.
Read-Only Case
Read only case is very straightforward, you can start from the "Triofox Drive" application on iPad. Login and after login, browse to the file and open the file in Bluebeam Vu or Revu.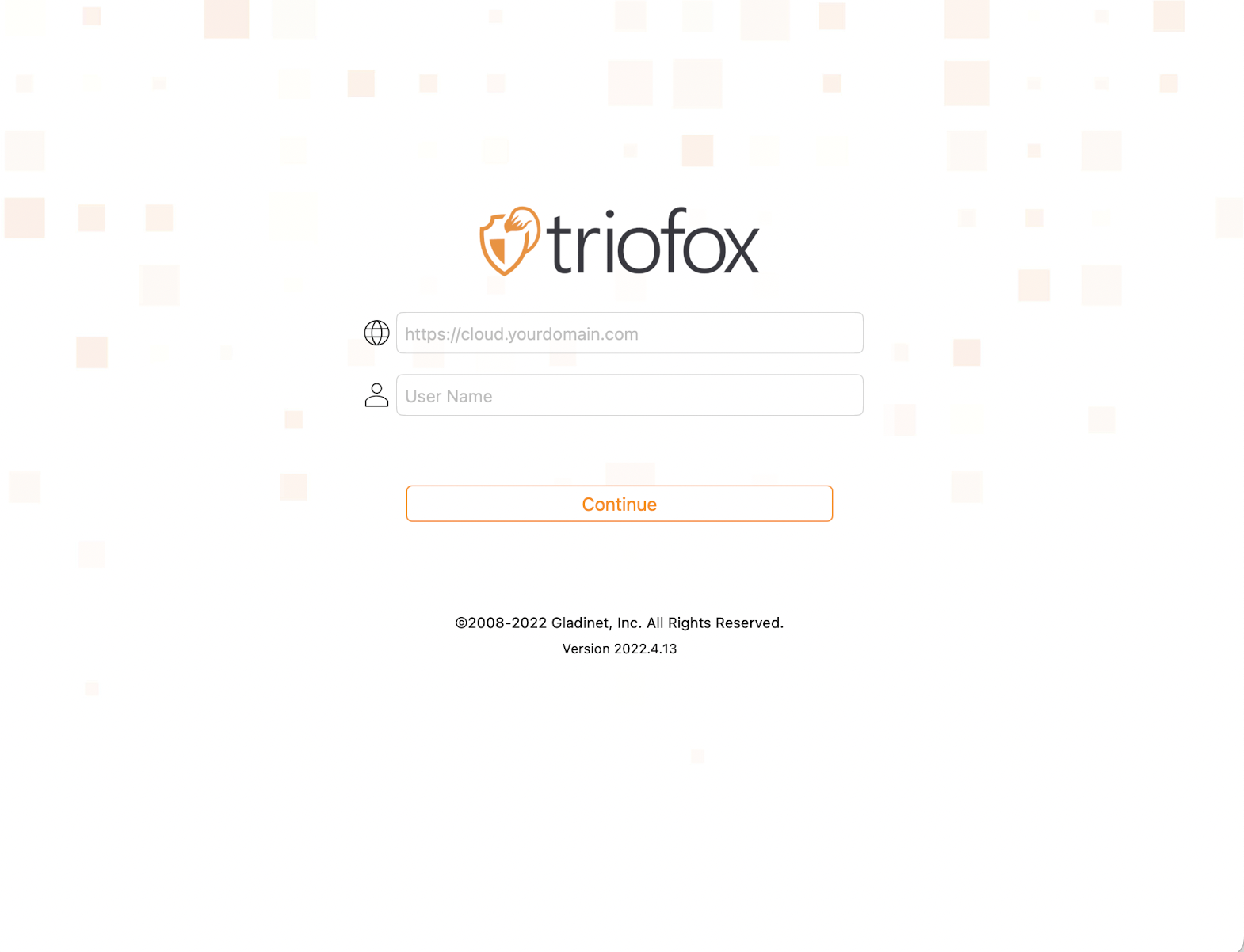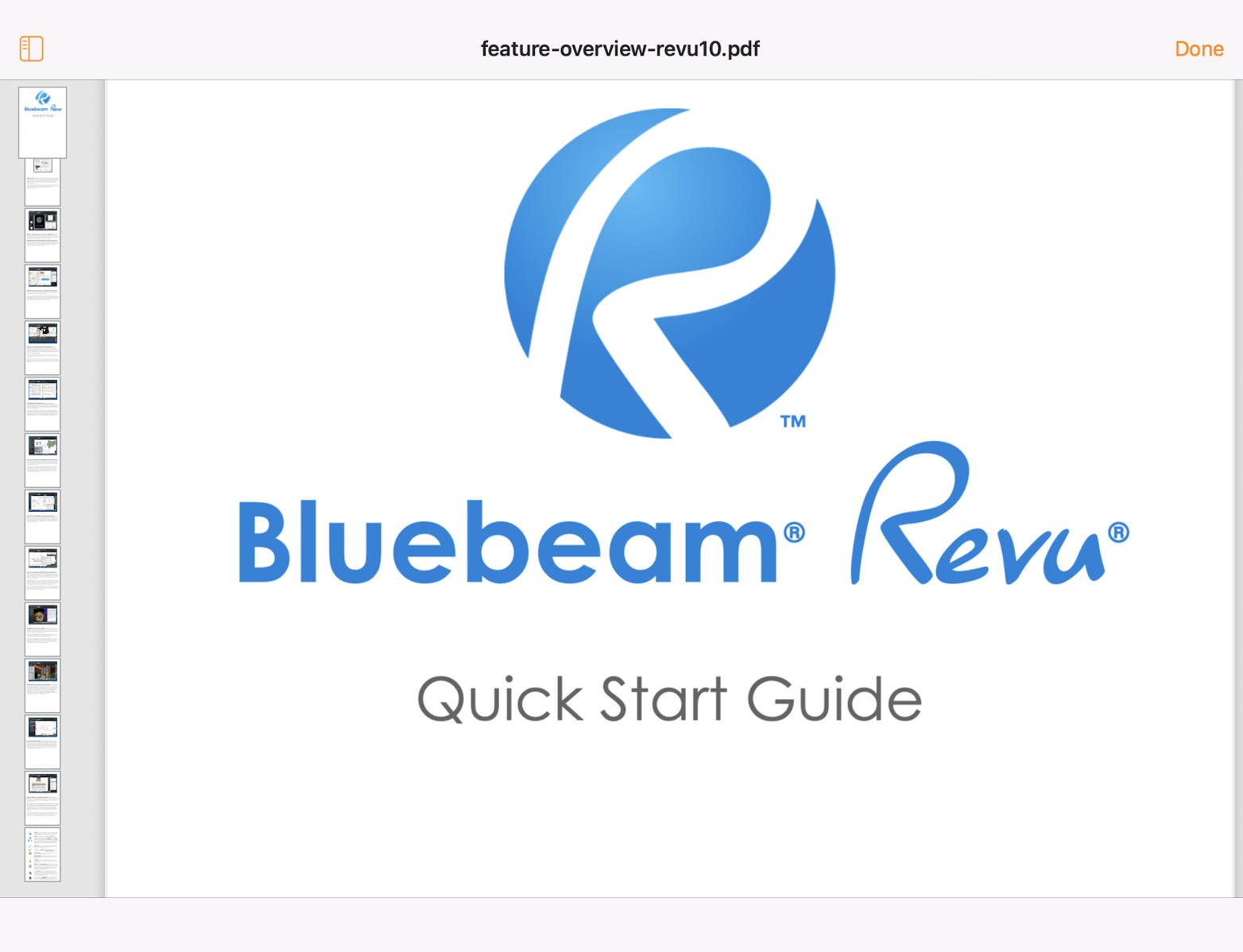 Read-Write Case
For read-write case, if you have a need to annotate files from Bluebeam Revu, you can configure first a WebDav file provider inside the Bluebeam Application.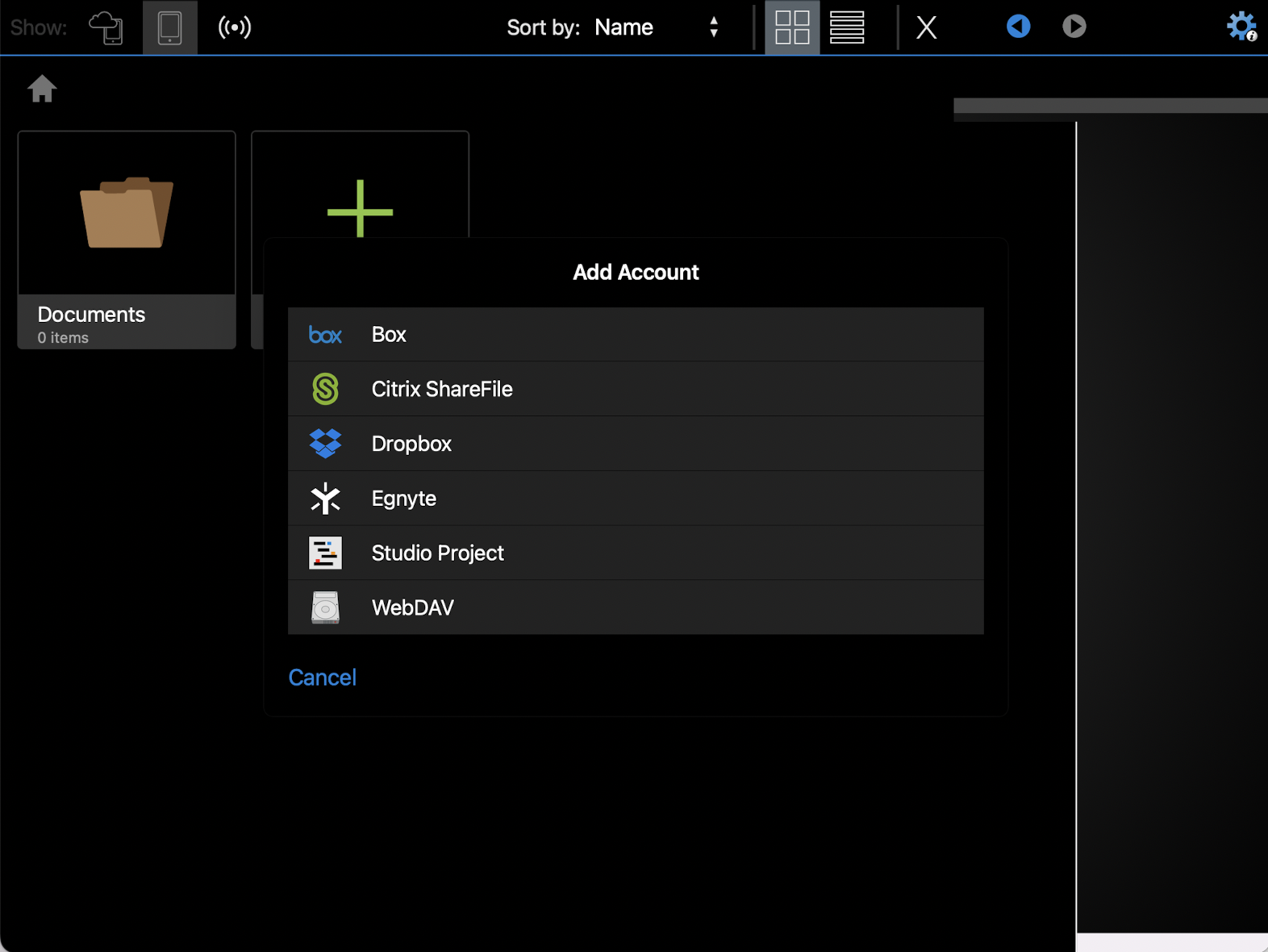 After that give the WebDAV entry a name and your own credential and also the webdav connection endpoint. (https://support.triofox.com/hc/en-us/articles/4403266794007-Connect-to-Triofox-via-WebDAV)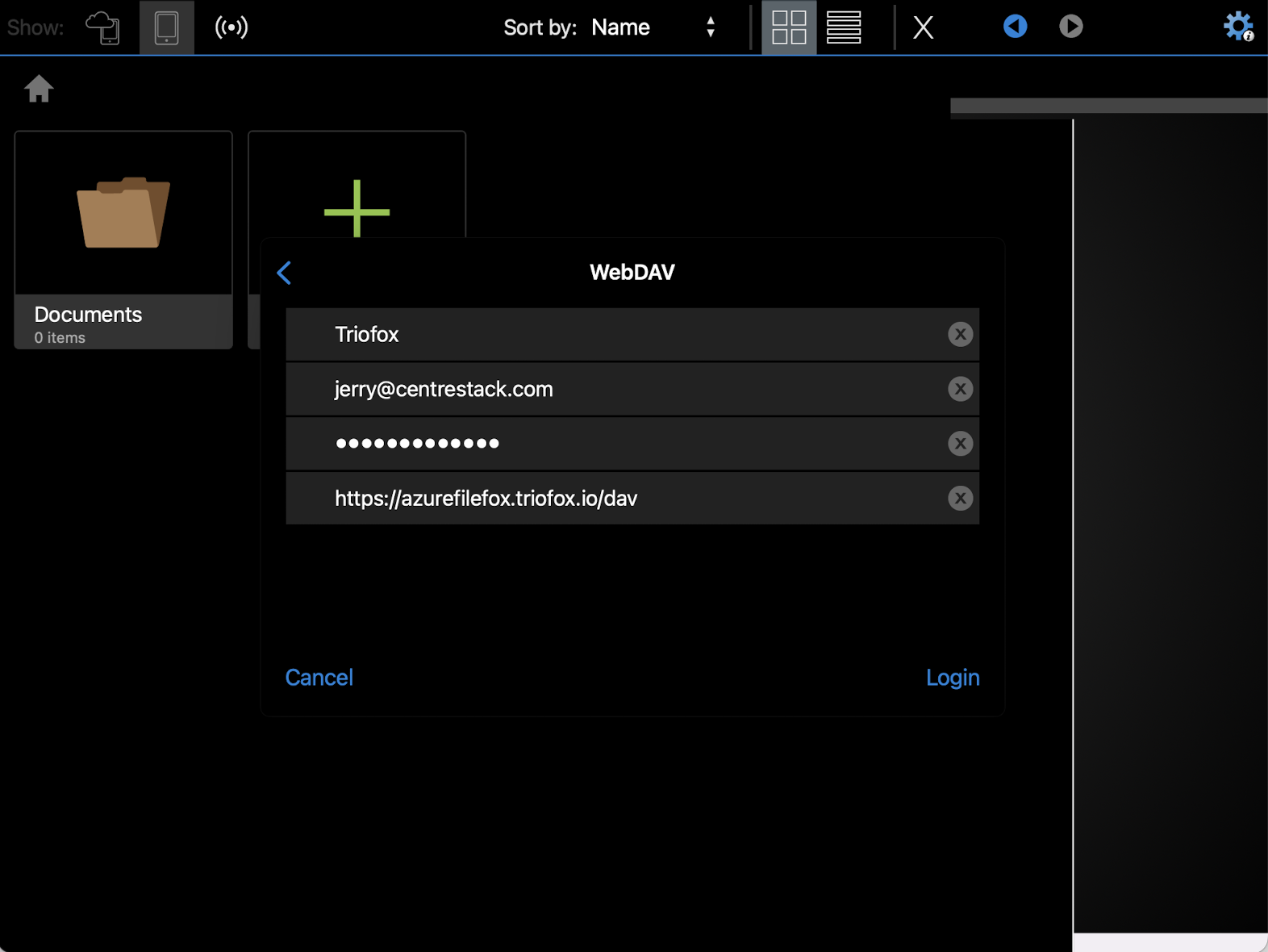 After the webDAV connector is fully configured, a drive icon will show up representing the drive.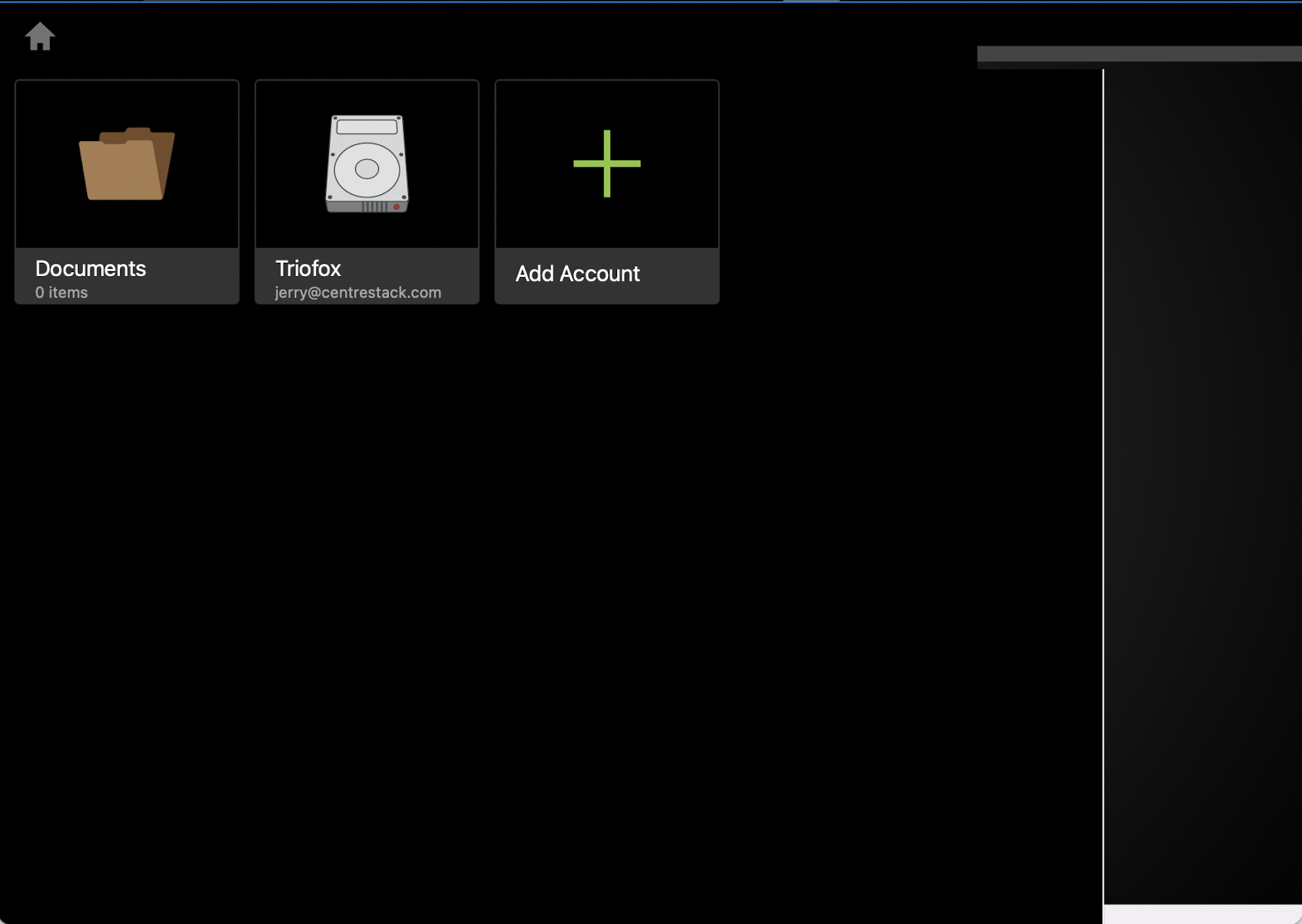 Browsing into the drive will see the folders (it may take a few seconds or try a few times for the drive to populate)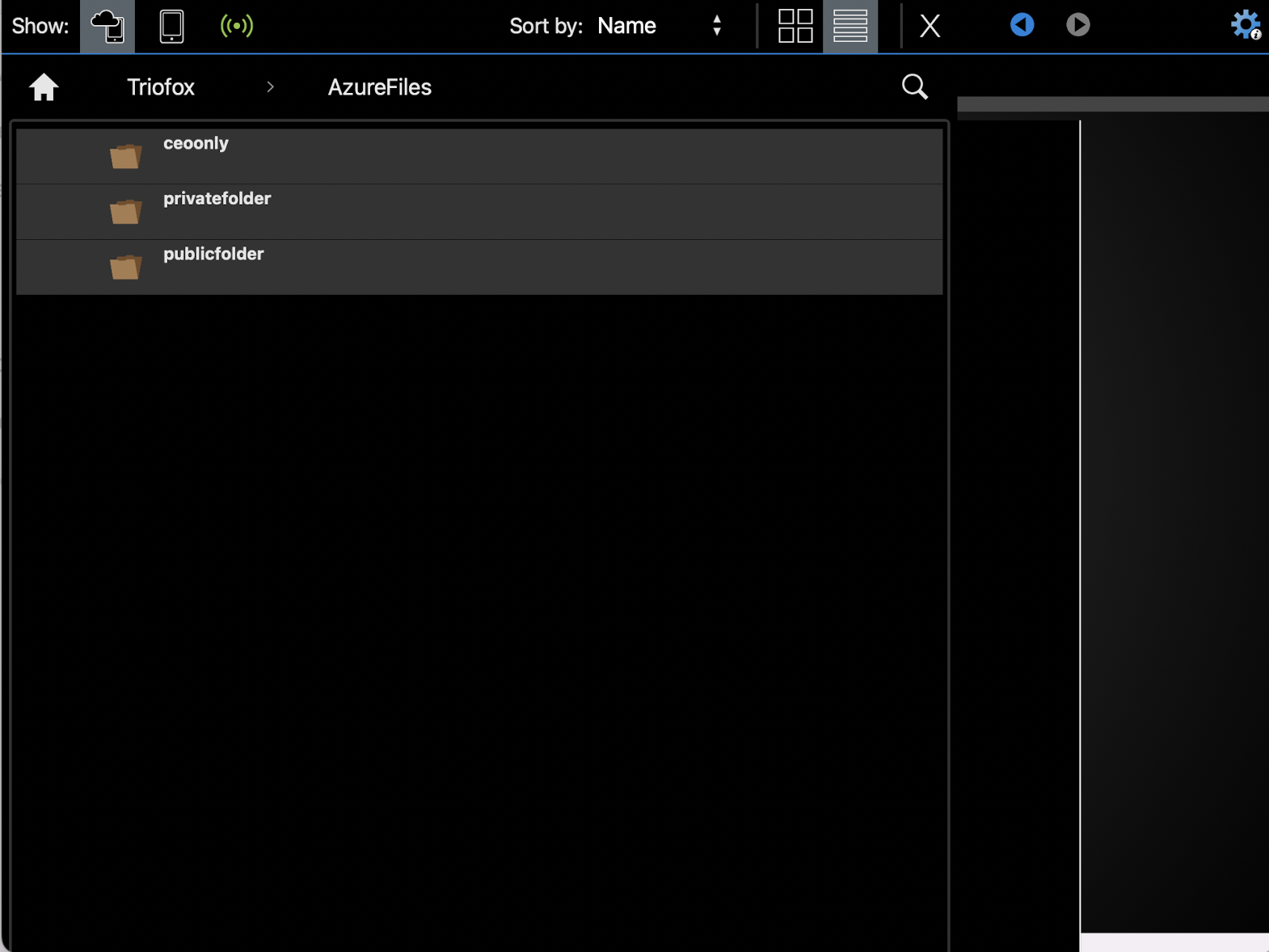 and now you can work on your files from the "Triofox Drive".