Overview
In Android, users can open files from the Triofox App to edit them with another application and can also save files from editing Apps to Triofox.
Details
Opening a Document with an editing App
1. Navigate to the file you want to open and touch it to see the preview.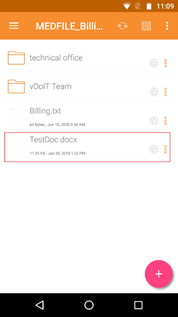 2. Office files will show an application icon at the bottom, touch it to use it to View/Edit.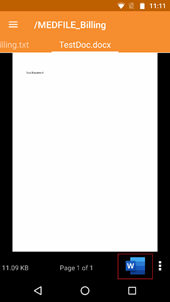 3. Edit the document and save the file.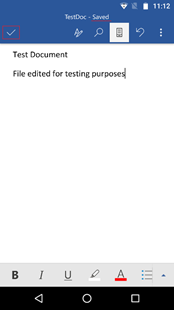 4. Can exit Office or go back to Triofox App, a notification will be prompted when file is uploaded.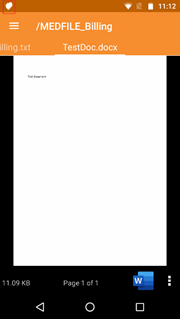 Saving a Document to the Triofox App
1. Open the editing App, choose + icon at the top right to create New Document and choose the type.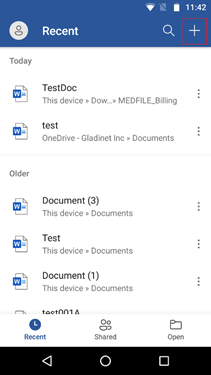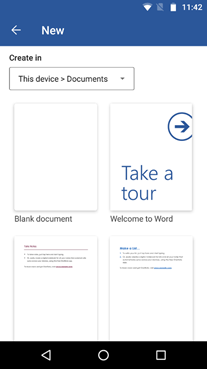 2. After editing is completed, go to the menu at the top right and choose 'Save As'.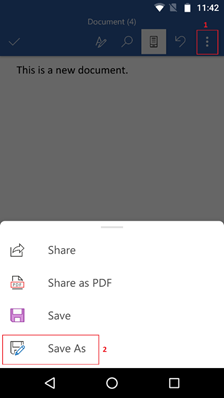 3. Then, choose Browse.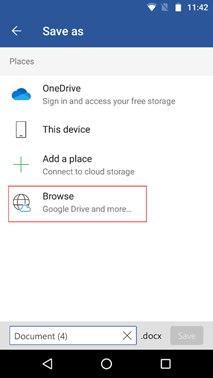 4. This will show the Recent places, use now the hamburger icon at the top left.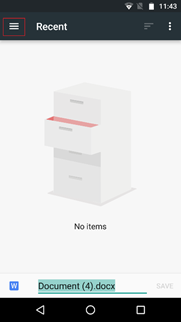 5. Choose Triofox Drive to save the file.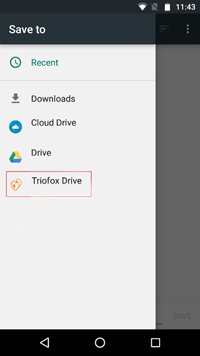 6. Navigate to the specific folder location and 'Save'.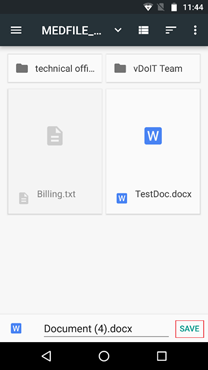 Opening a Document from the editing App
1. To open a document from the editing App, choose to Open, go to Browse and follow same steps as above.