With Triofox you can brand the Windows Client with custom images.
Here are some examples what can be branded with custom images.
To get started, you will need to create two .ico images with multiple sizes embedded within the files themselves in order to achieve the best quality.
If you don't have a software that can do this, you can try any of the many free web services on the internet. In this article, I will demonstrate how to brand the Windows Client with icoconvert.com. Just be aware that we have no affiliation with them.
Step 1: Go to https://icoconvert.com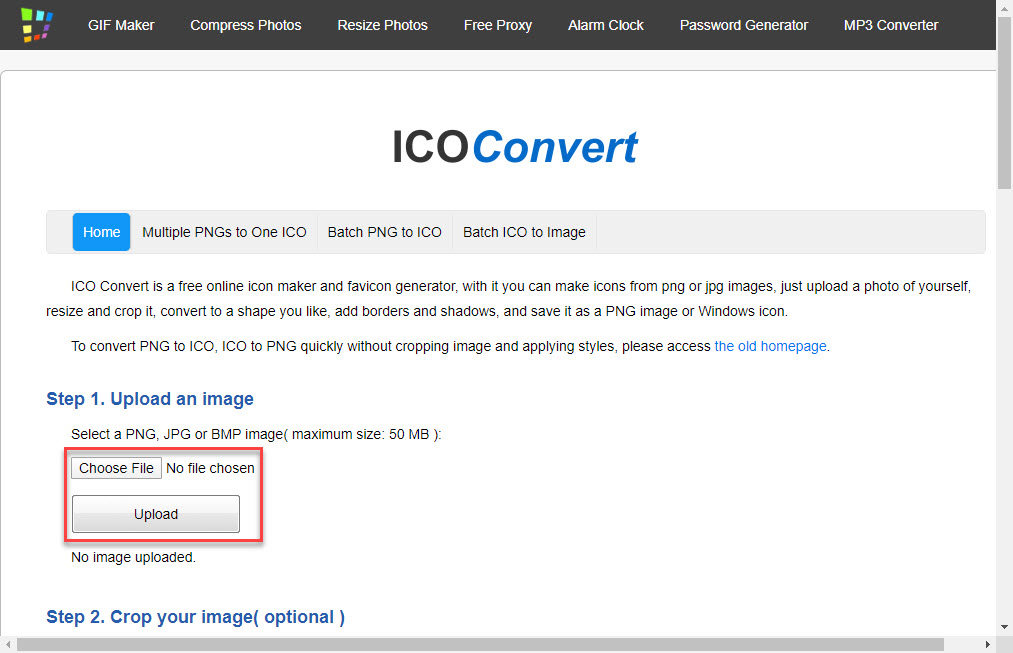 Step 2: Upload a file in jpg, gif, or png format. In this example, I uploaded a cloud image for the Application Icon and a drive with the cloud on it for the Drive Icon.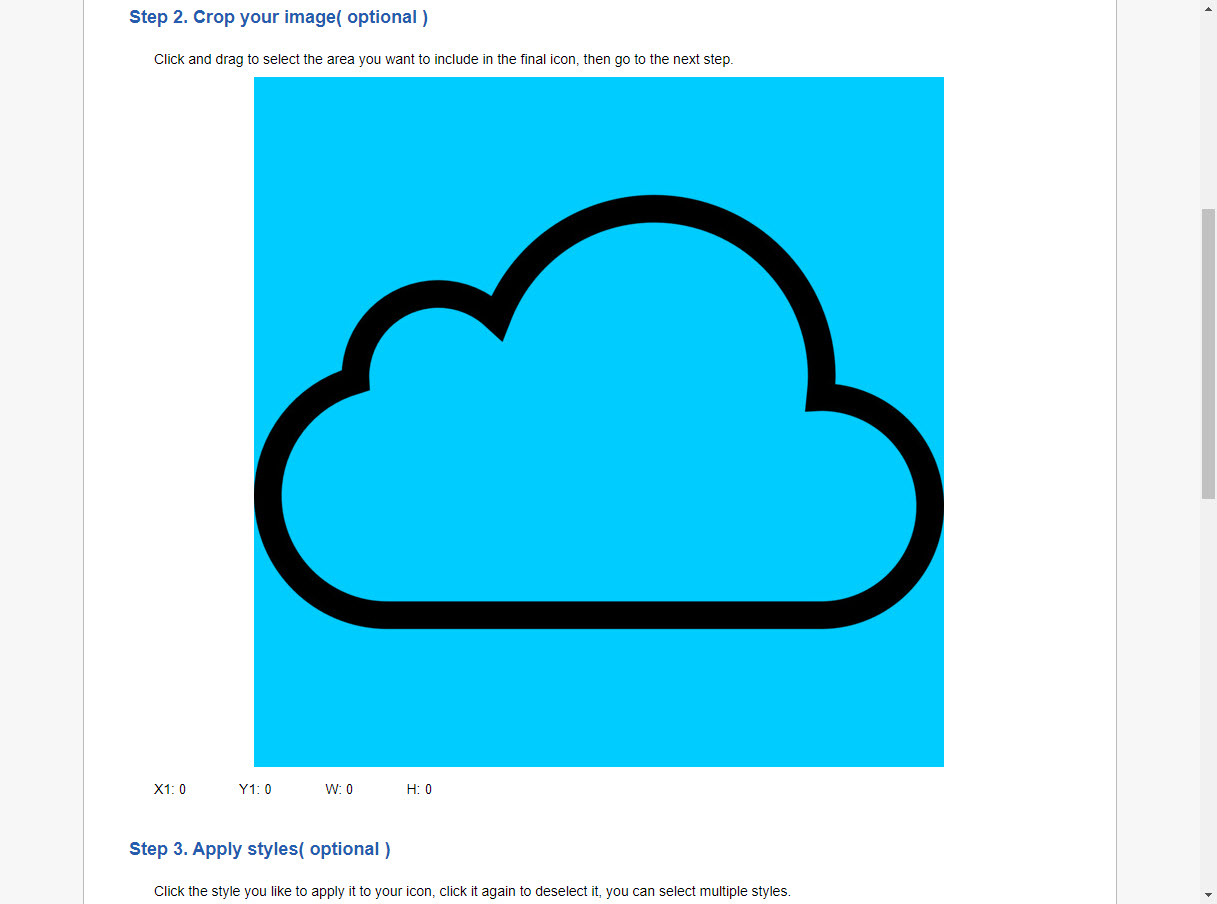 Step 3: Scroll down and select the following custom sizes under the icon format section "32 x 32", then click Convert ICO. Click on the Download your icon link that appears below the Convert ICO button and save the file to your computer. Repeat the steps above to make another image for the drive icon.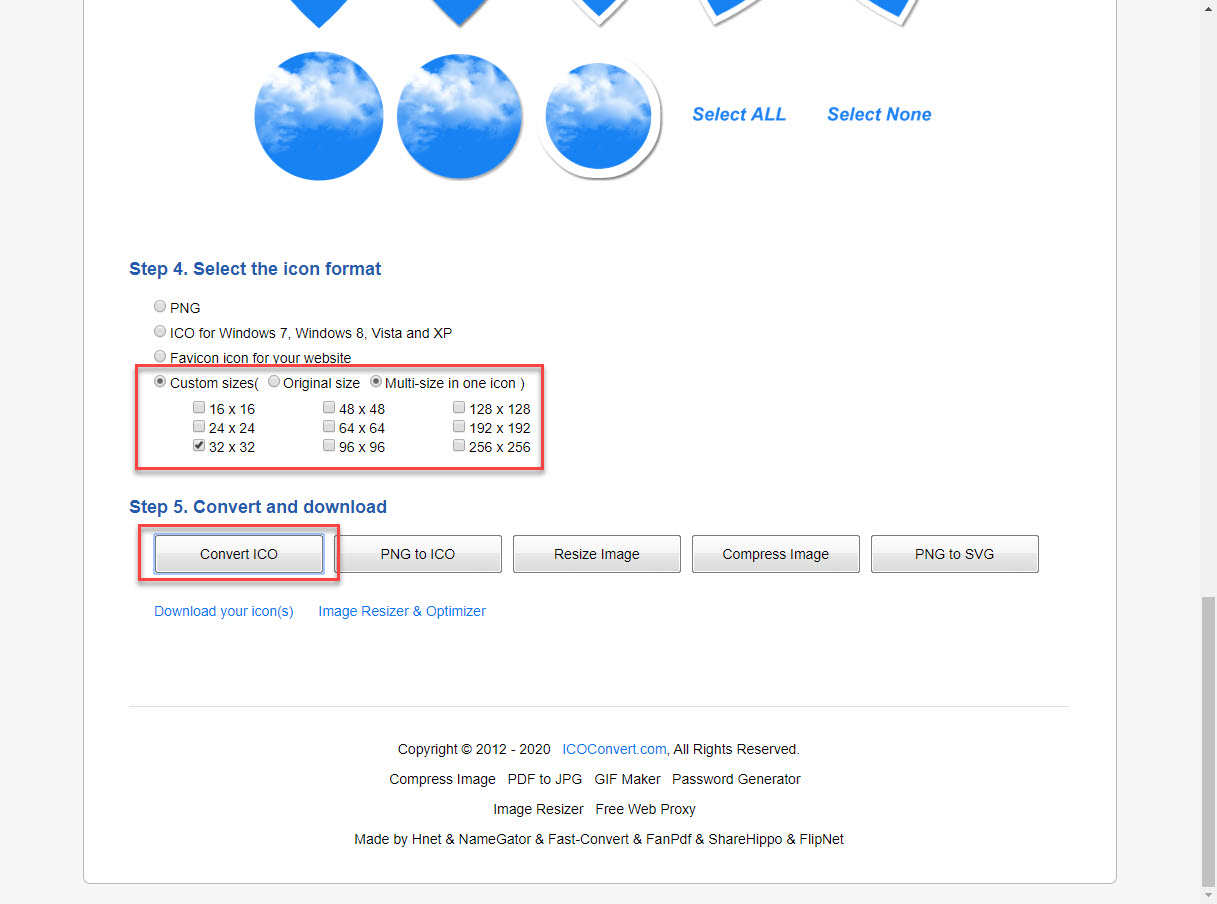 Step 4: Now return to the Triofox web portal and go to the Control Panel page and select Branding. Click on the Windows Client tab and then upload your images for the Application Icon and Drive Icon. At this time you could also select a default language. Then click Apply.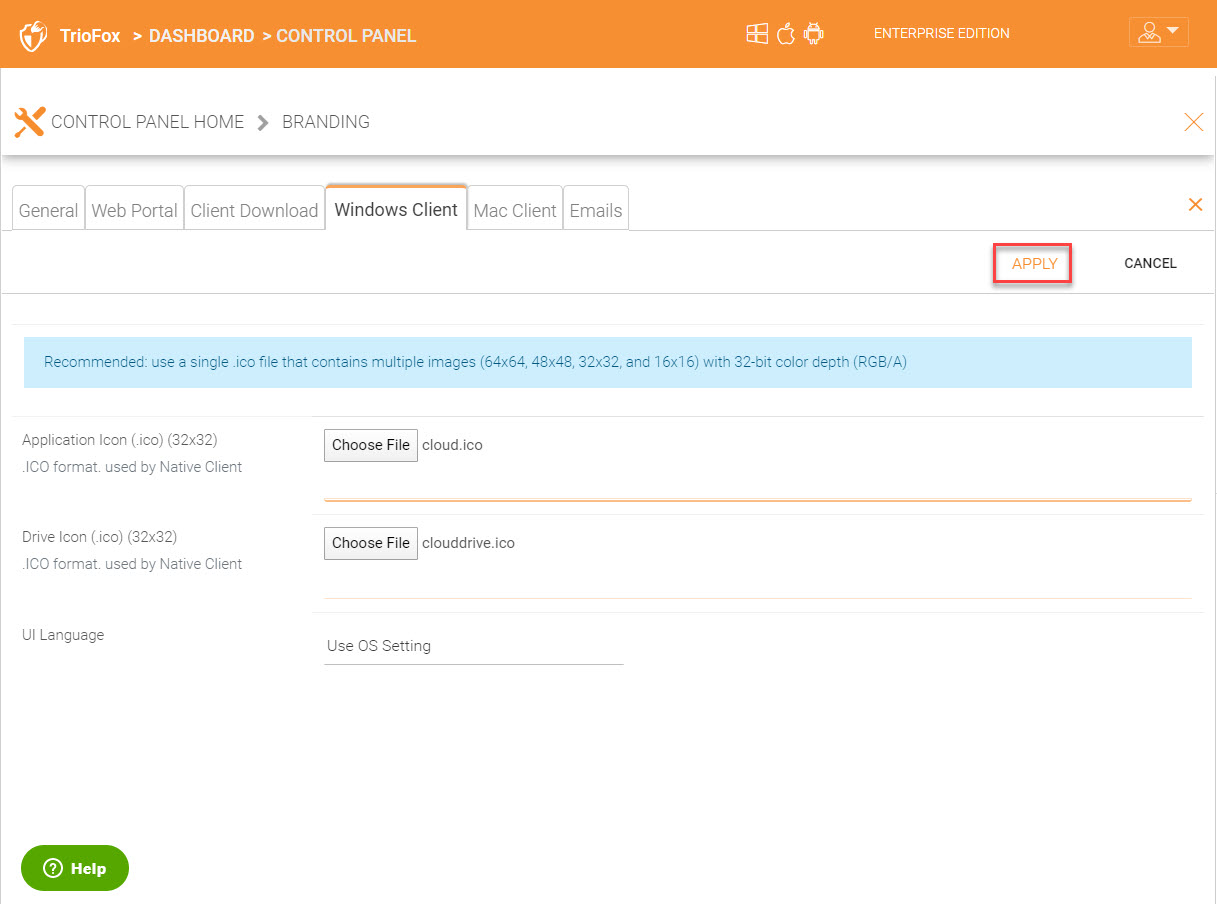 Next you can download the Windows Client by logging into the Web Portal and using the link on the left side of the page.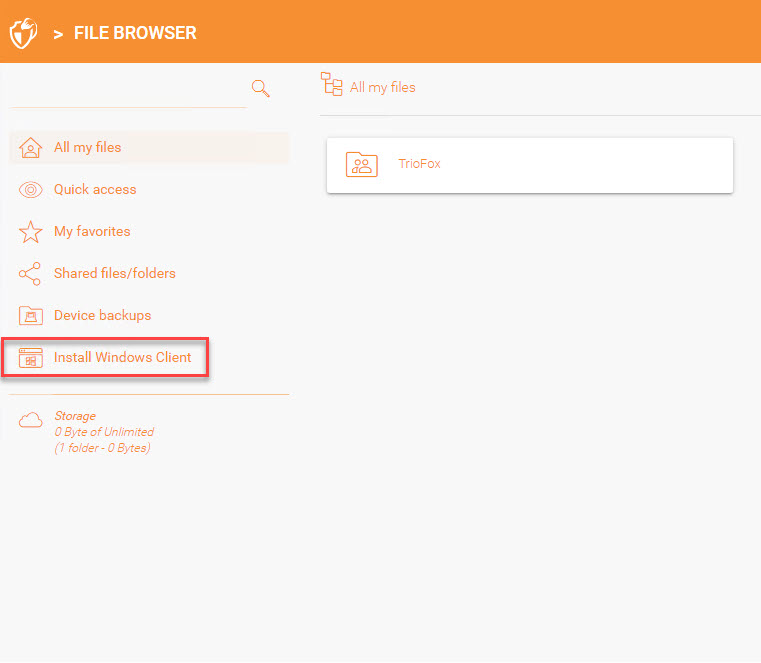 After it finishes installing, you will see that the icons for the program, and the drive are now using the icons you provided.