By default, Triofox doesn't allow a user to open zipped files in a mounted drive directly. This is because opening a zipped files means to download the whole zipped files into the cache first. When the zipped files are big, the download will generate high network traffic and can cause windows explorer to slow down.
This setting can be enabled in the Management Console
From the Management Console, open the menu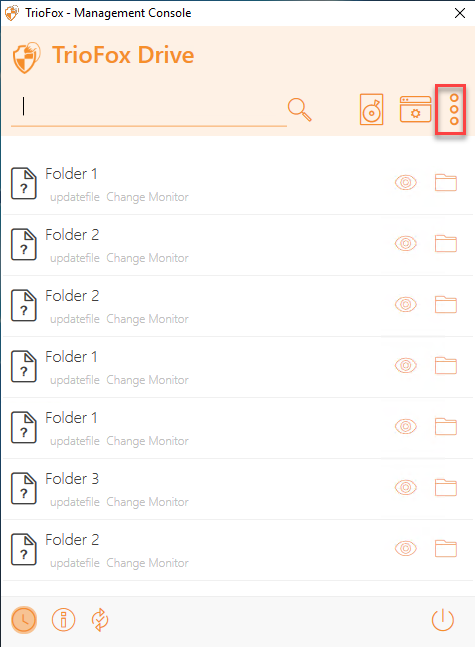 and click Management Console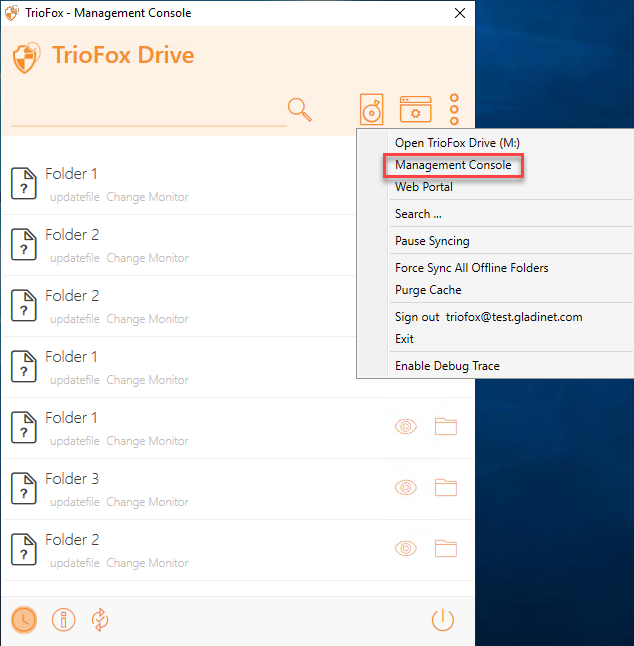 Go to Settings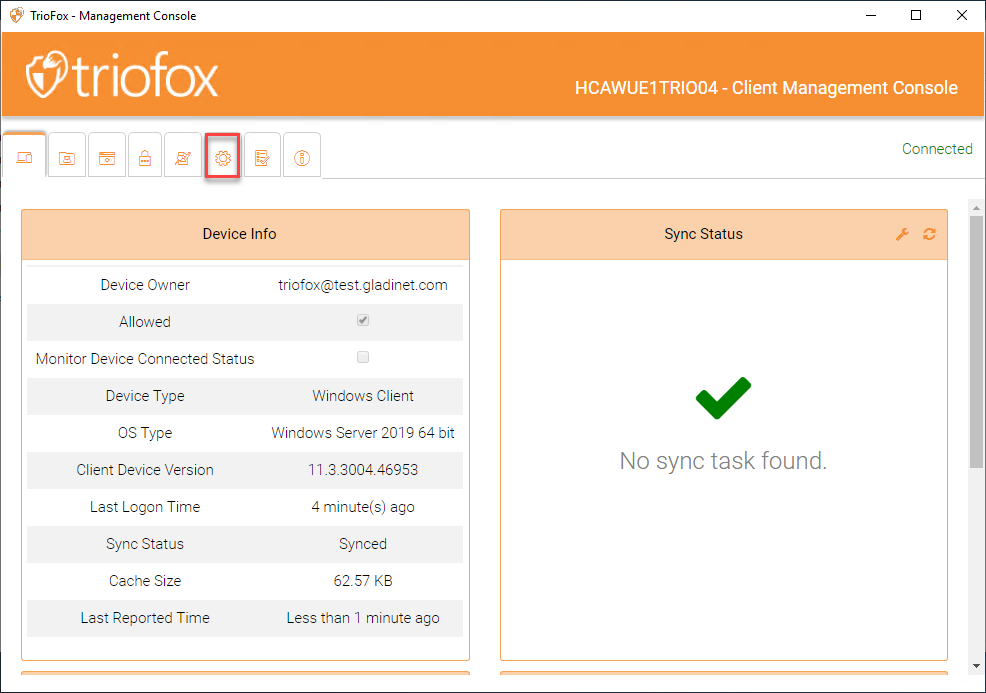 Click on Mapped Drive Control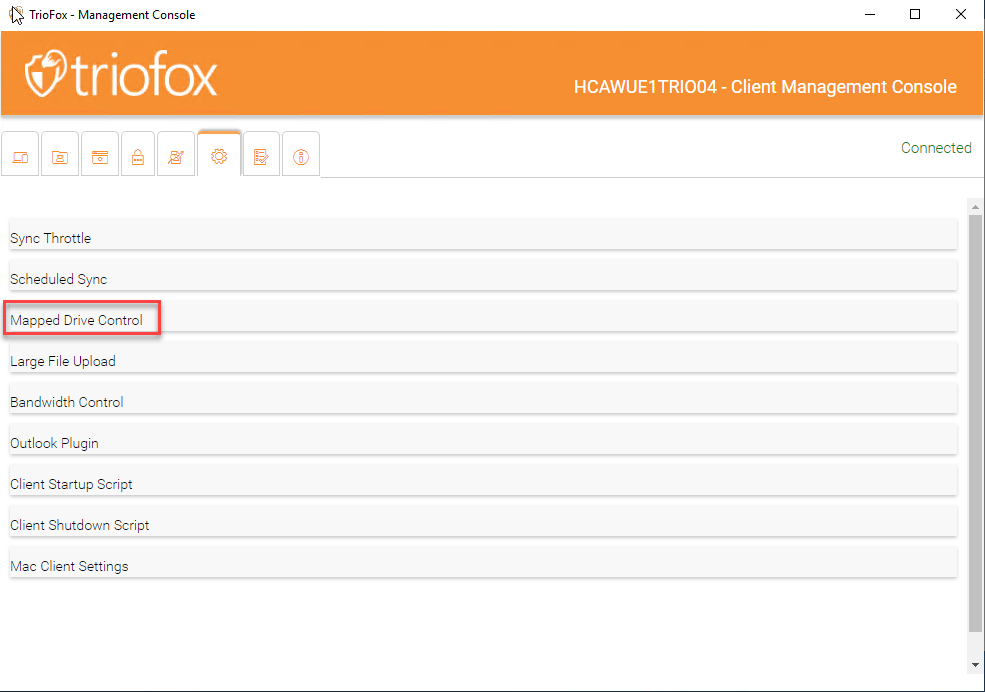 In the section 'Mapped Drive Control' click 'Enable In-Place Open Zip/Exe File', and set the 'Max Size of Zip File Allowed to Open In-Place (MB)' and click on 'Save Changes'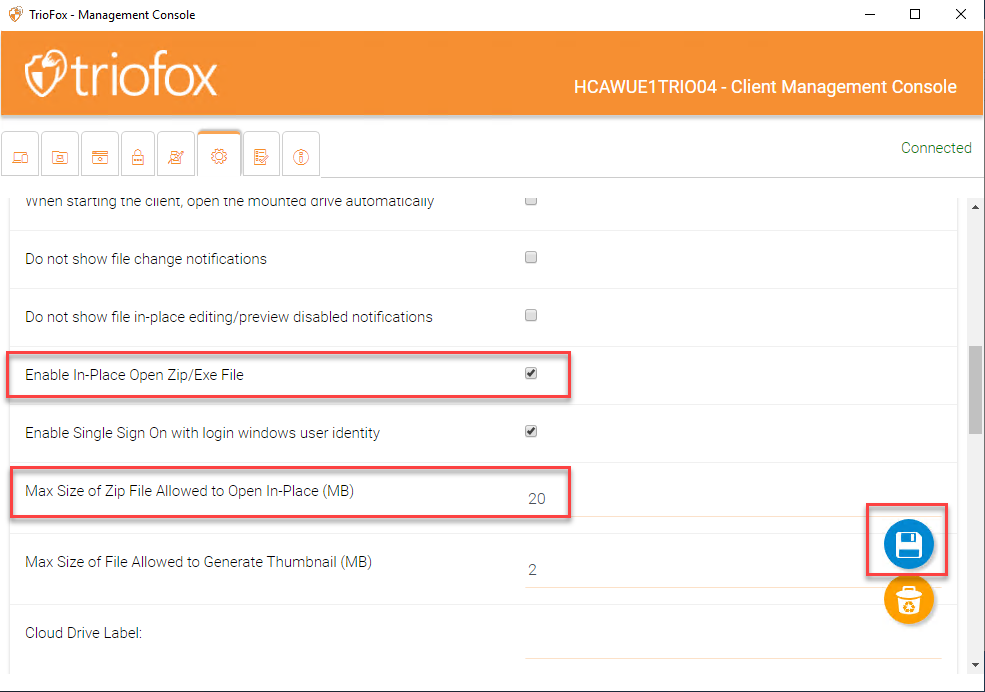 Enable In-Place open Zip/Exe file: When it is enabled, user can open zipped or exe files in the mounted drive, when the file size is within limit specified
Max size of Zip file allowed to open In-Place (MB): It defines the size limit for the zip file allowed to open. It is to prevent user's/windows explorer from downloading large zip files. By default, it is 20 MB. When an admin enables in-place zip/exe file opening, only files smaller than 20 MB can be opened.
The user must restart the windows client to reflect the changes applied.