When a Windows Client is running, a Triofox icon shows in the Windows systray.
Click the Triofox icon to open the Triofox client management console.
Click the three-dots icon to open a context menu, the user can choose to Sign out from the account or exit the client.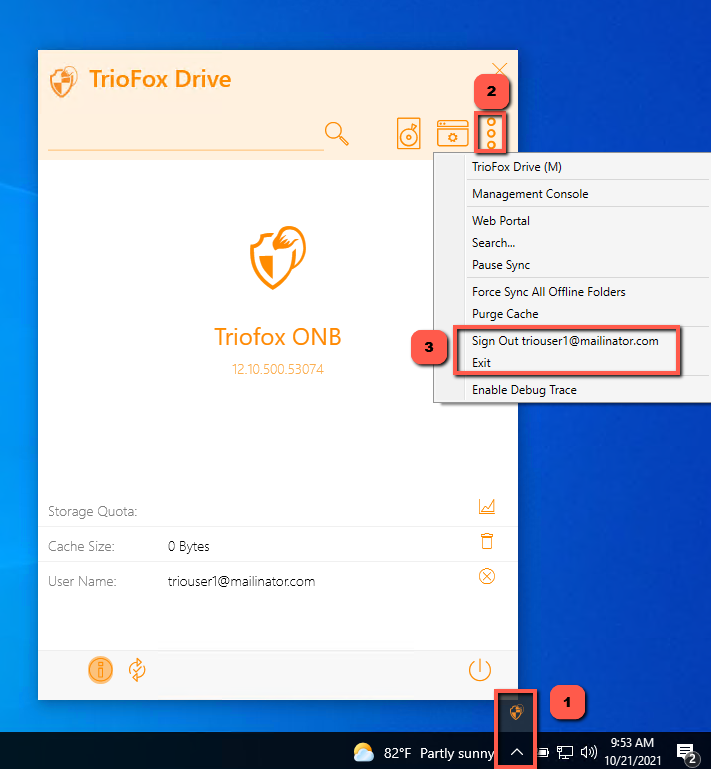 Exit: Stop the client completely. You can start it later.
Sign Out: Logout from the current user. The client will keep running. It will show the login window, to prompt you to log in as another user.