Triofox can be integrated with Local Active Directory (AD). You can migrate your AD users and shared folders to the Cloud, the configured NTFS permissions will be respected when users access the shares.
Local Active Directory
When Triofox server is on the Local Area Network (LAN), LDAP can be used to connect to the Active Directory.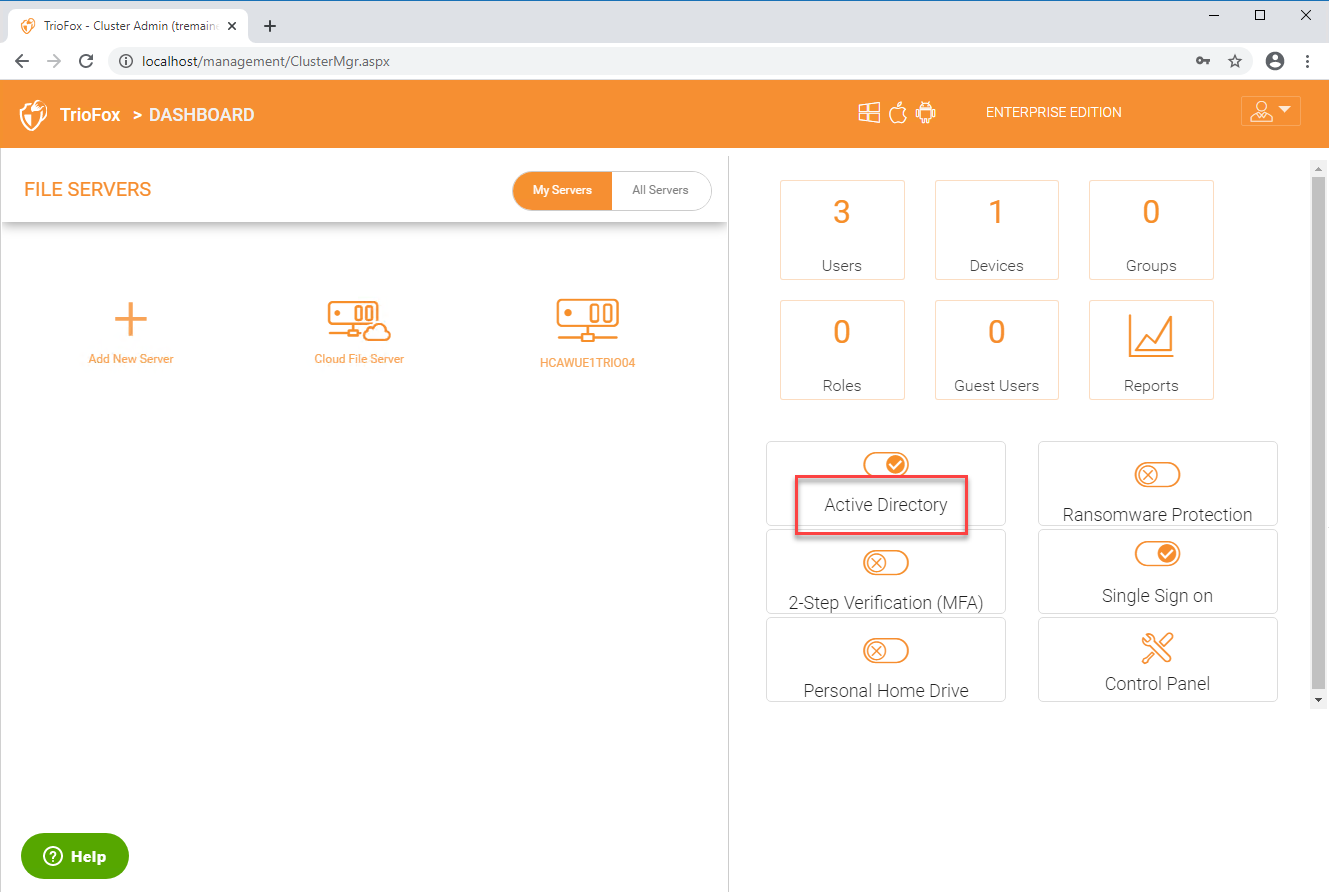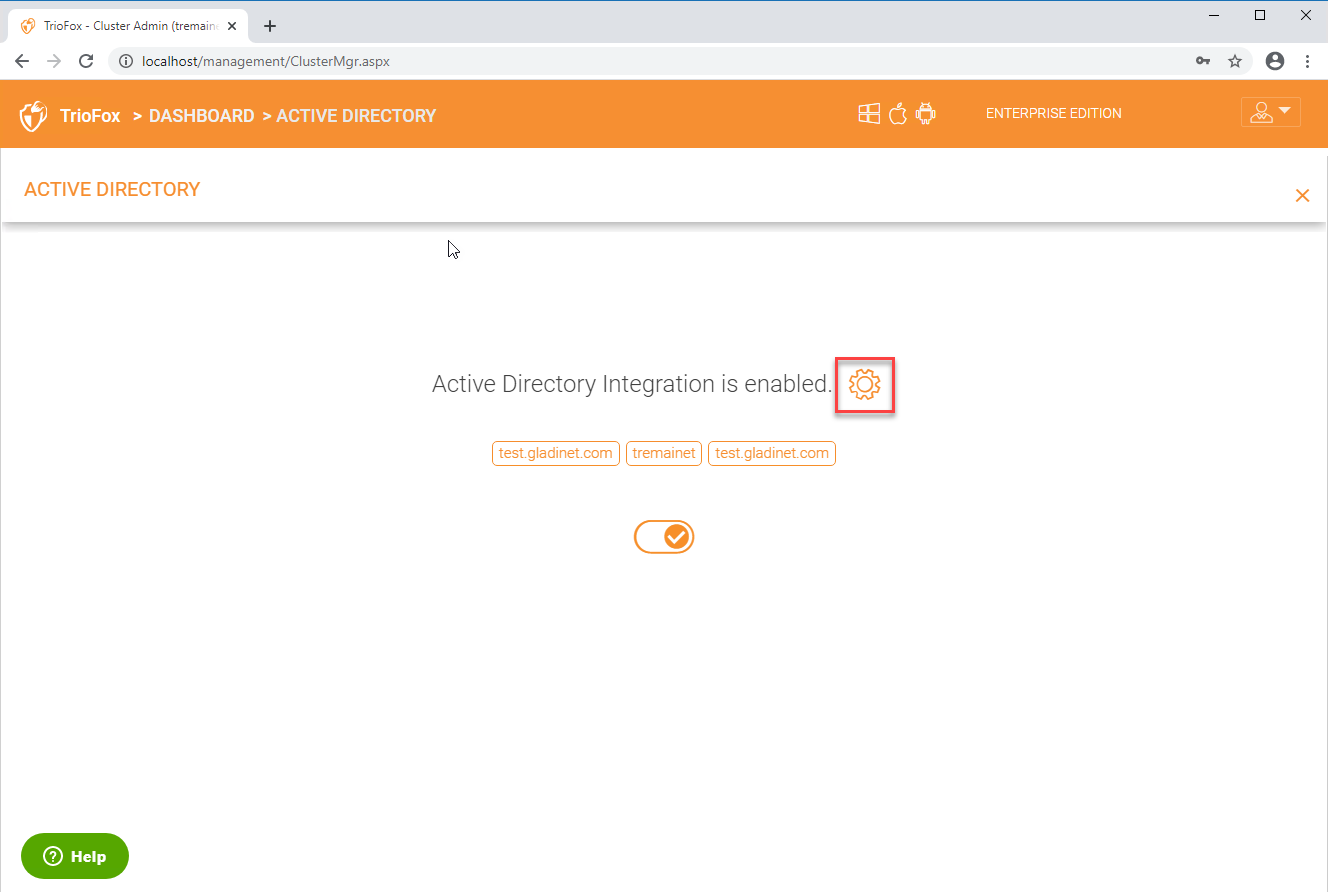 Adding Active Directory Users
When a Local Active Directory is configured, when adding a New User, on the 'Create or Migrate User', you will see the Active Directory.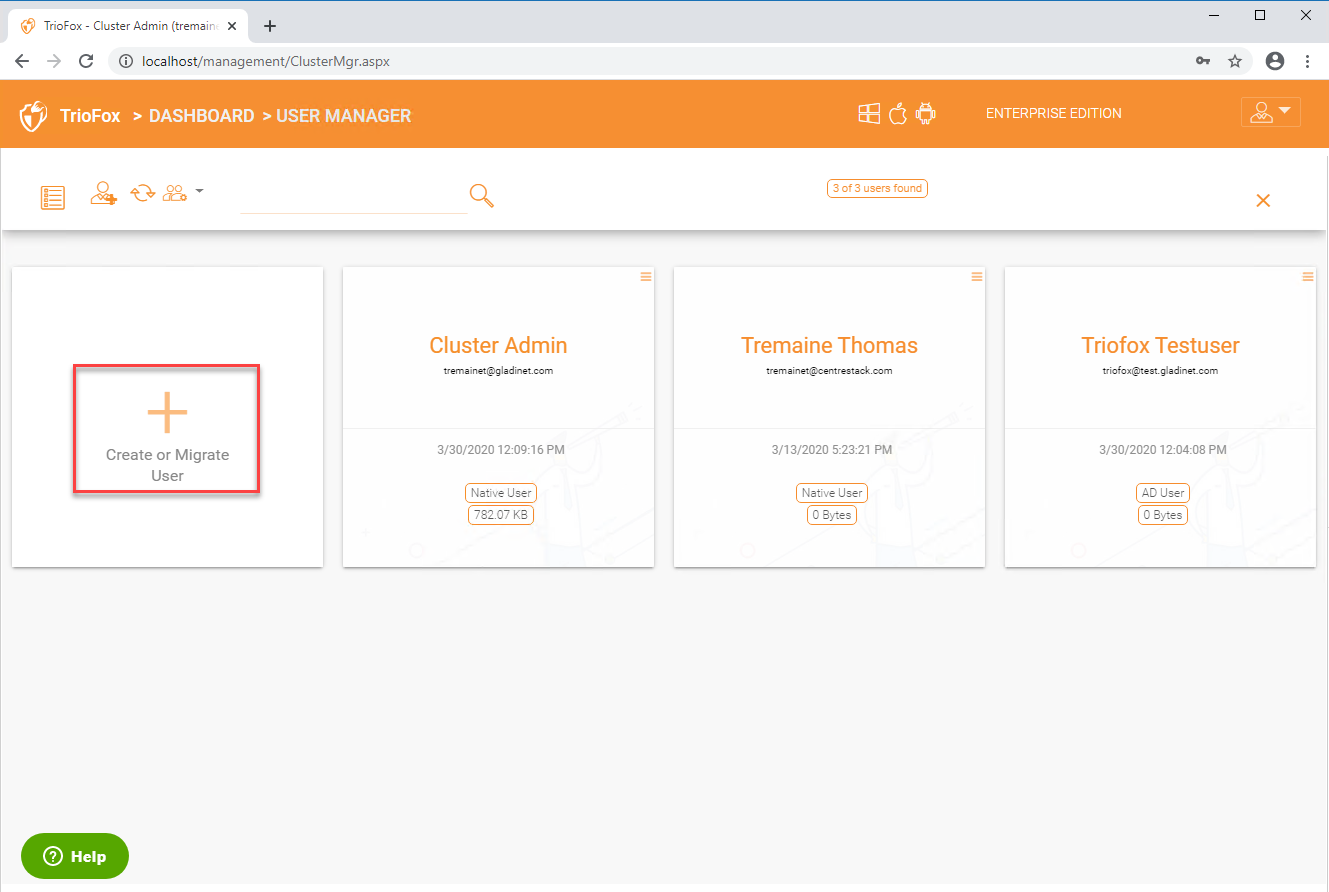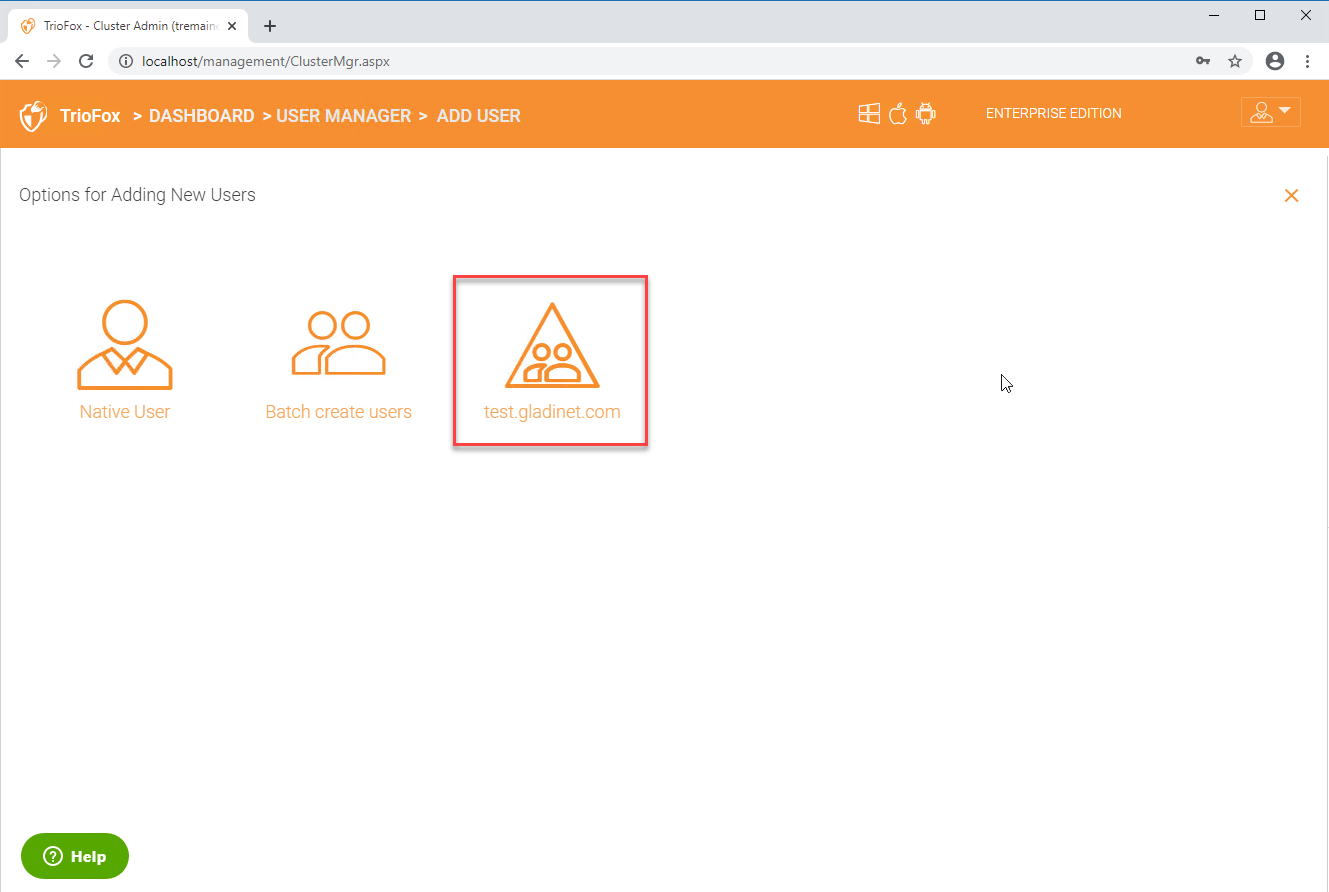 Within the AD you can browse and select users and then click commit to add the users to Triofox.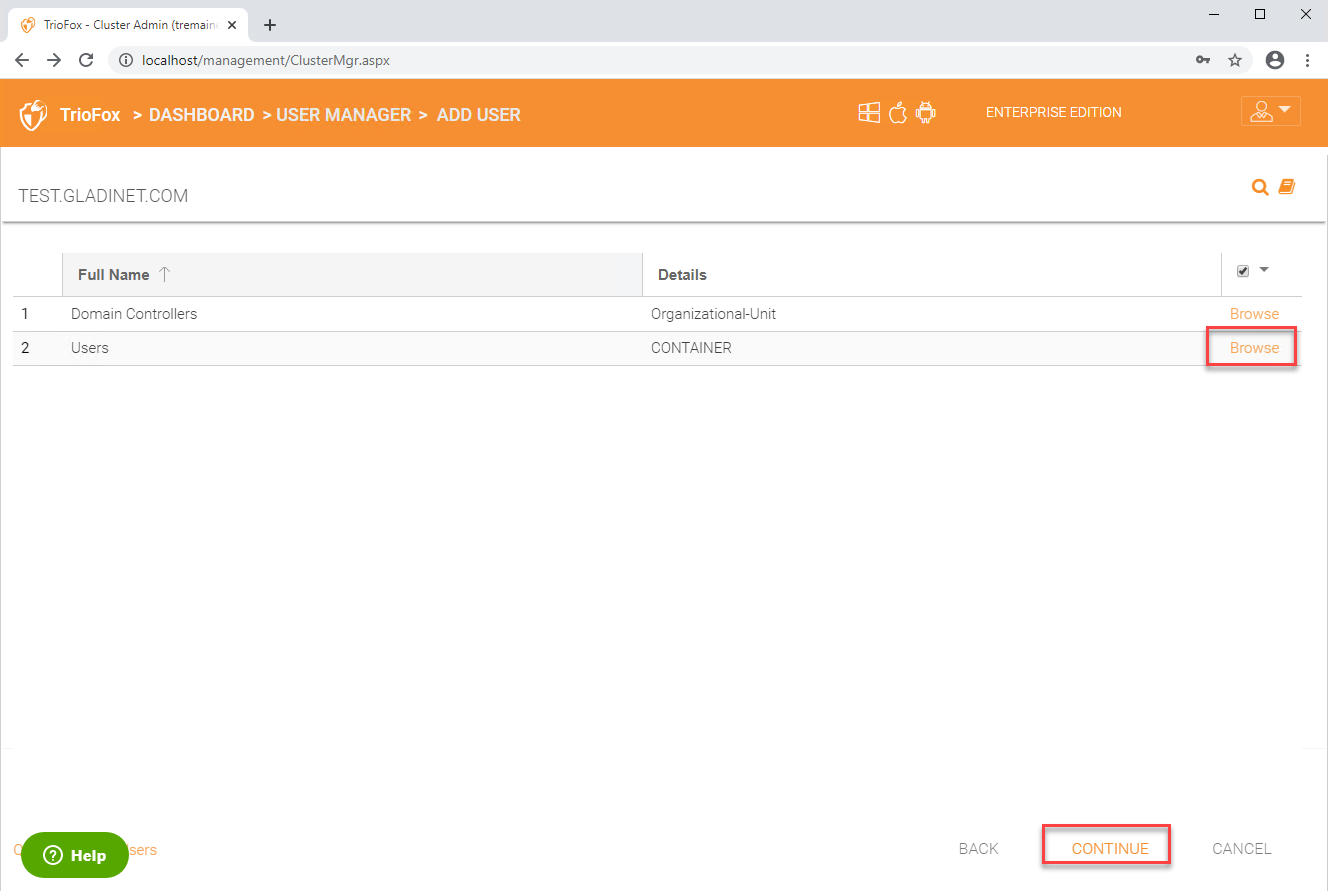 You can also use the Search option to search for and add user groups.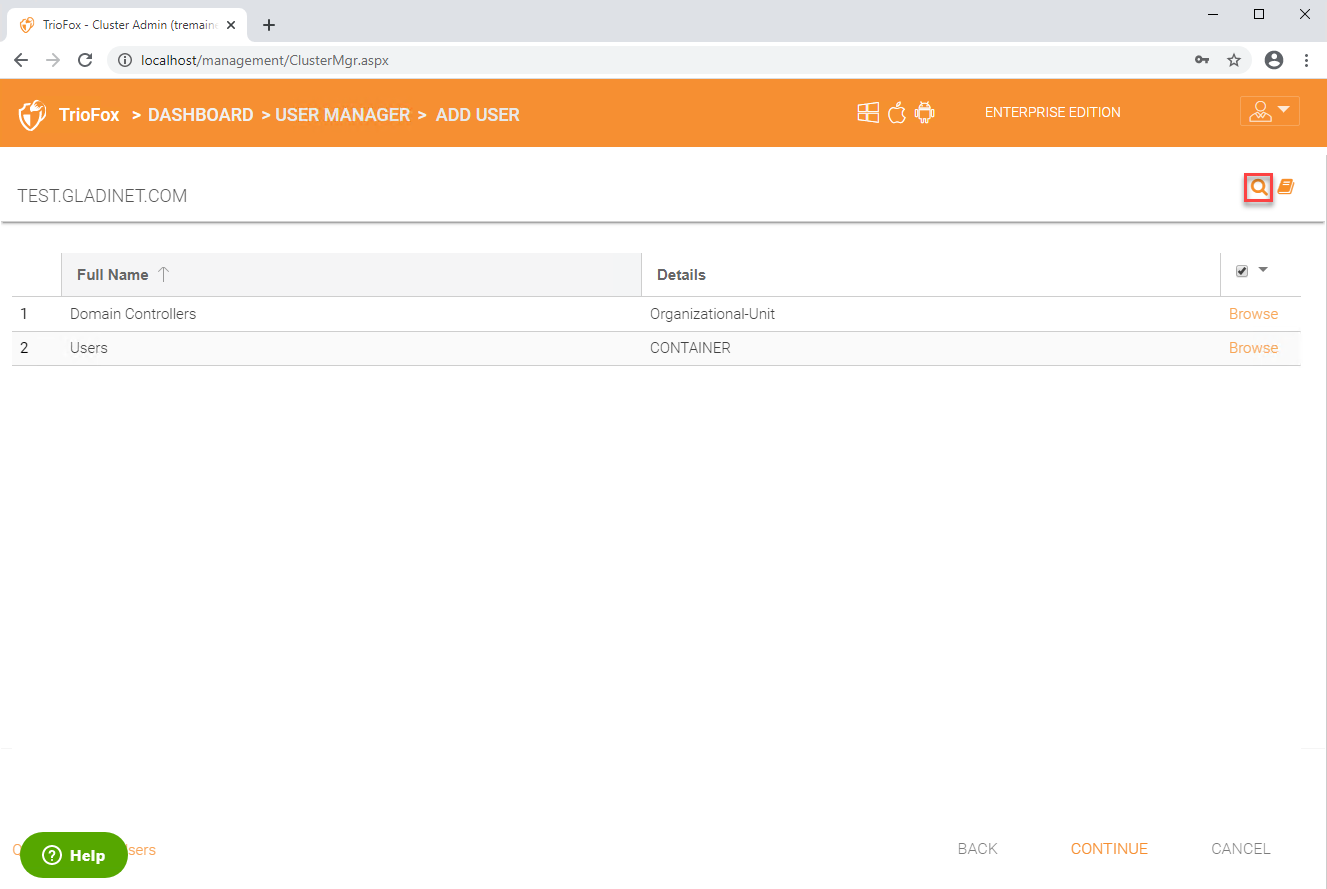 Select your search parameters.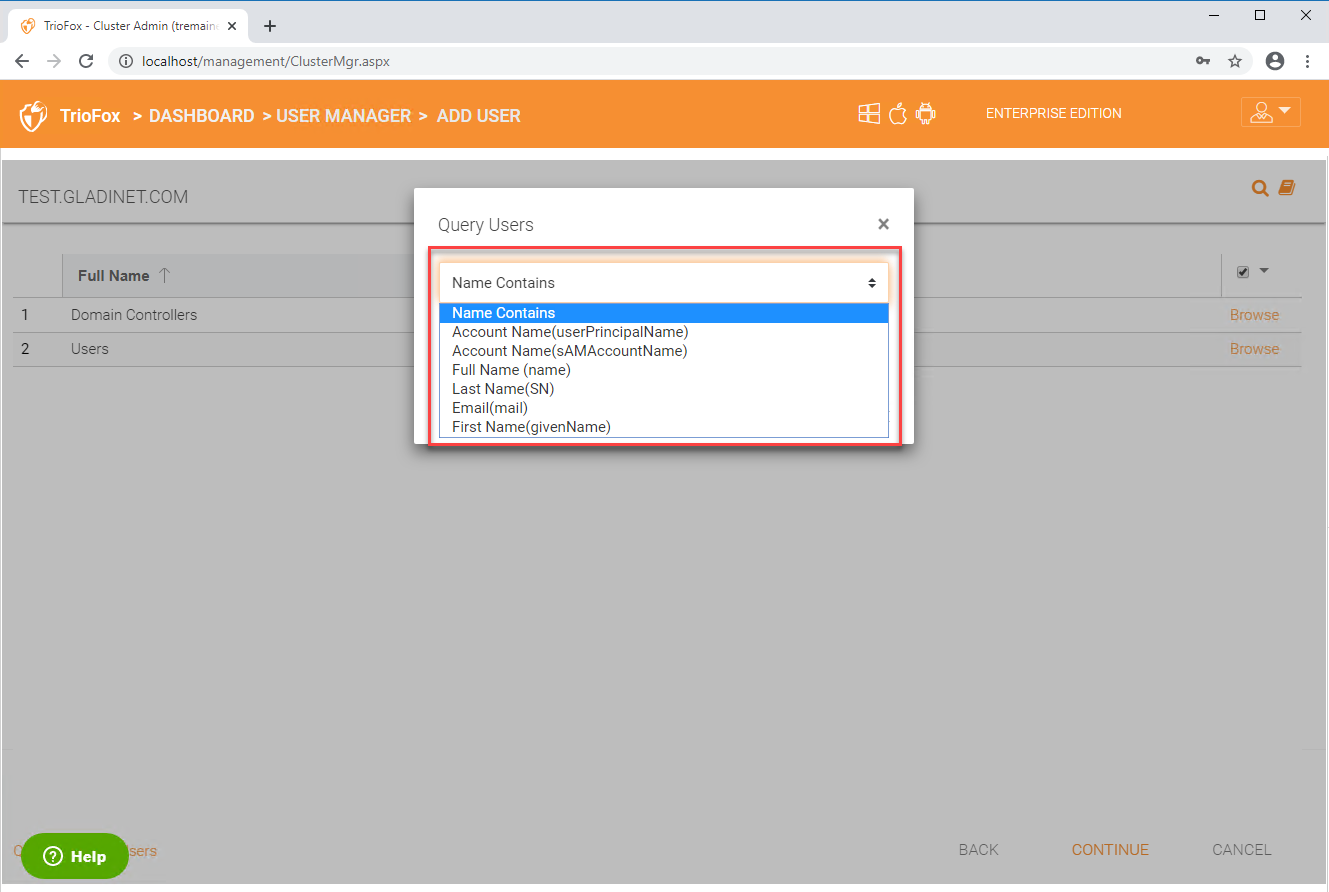 Type your search term and click Search.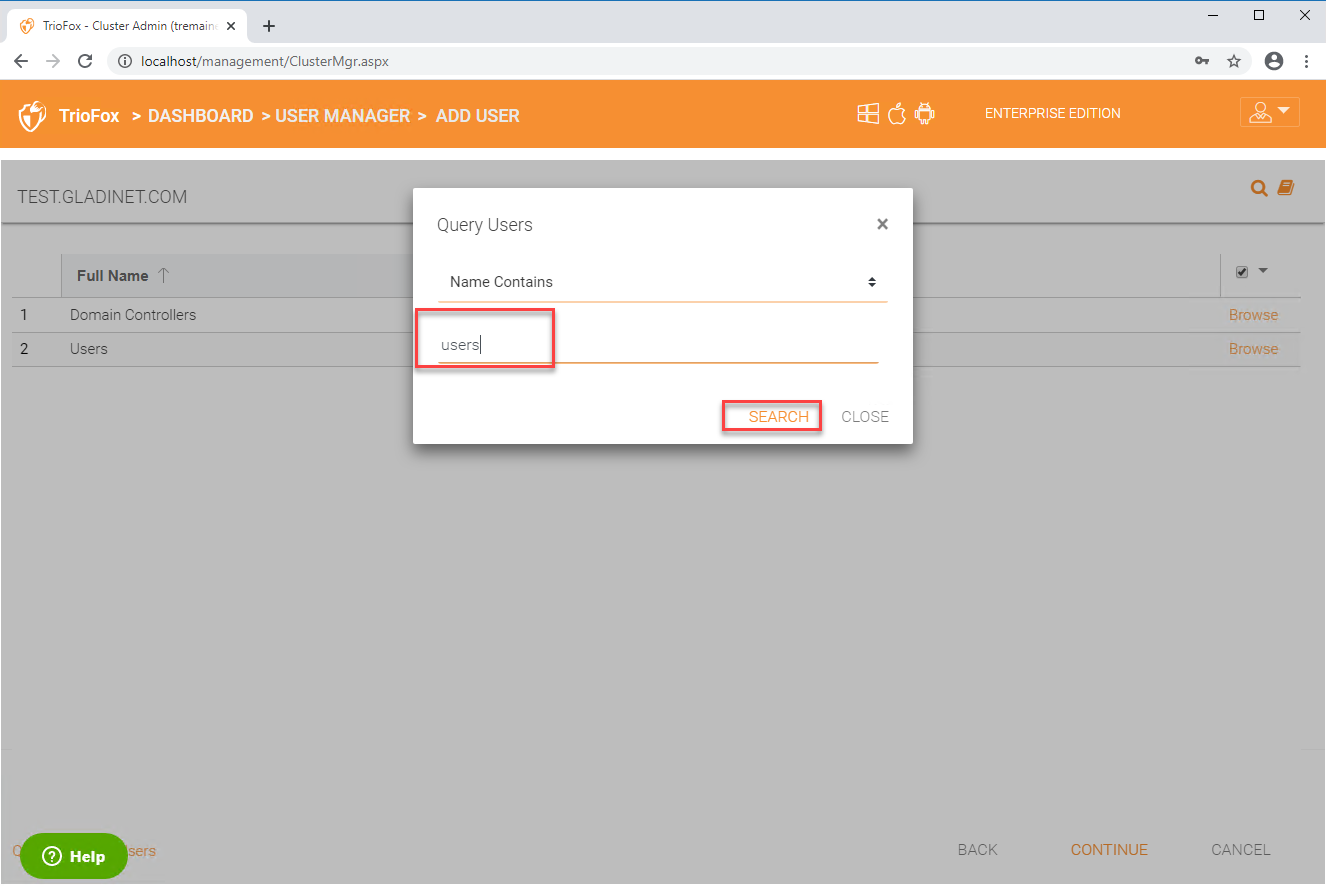 Check the box for each group you want to add to Triofox and click Continue.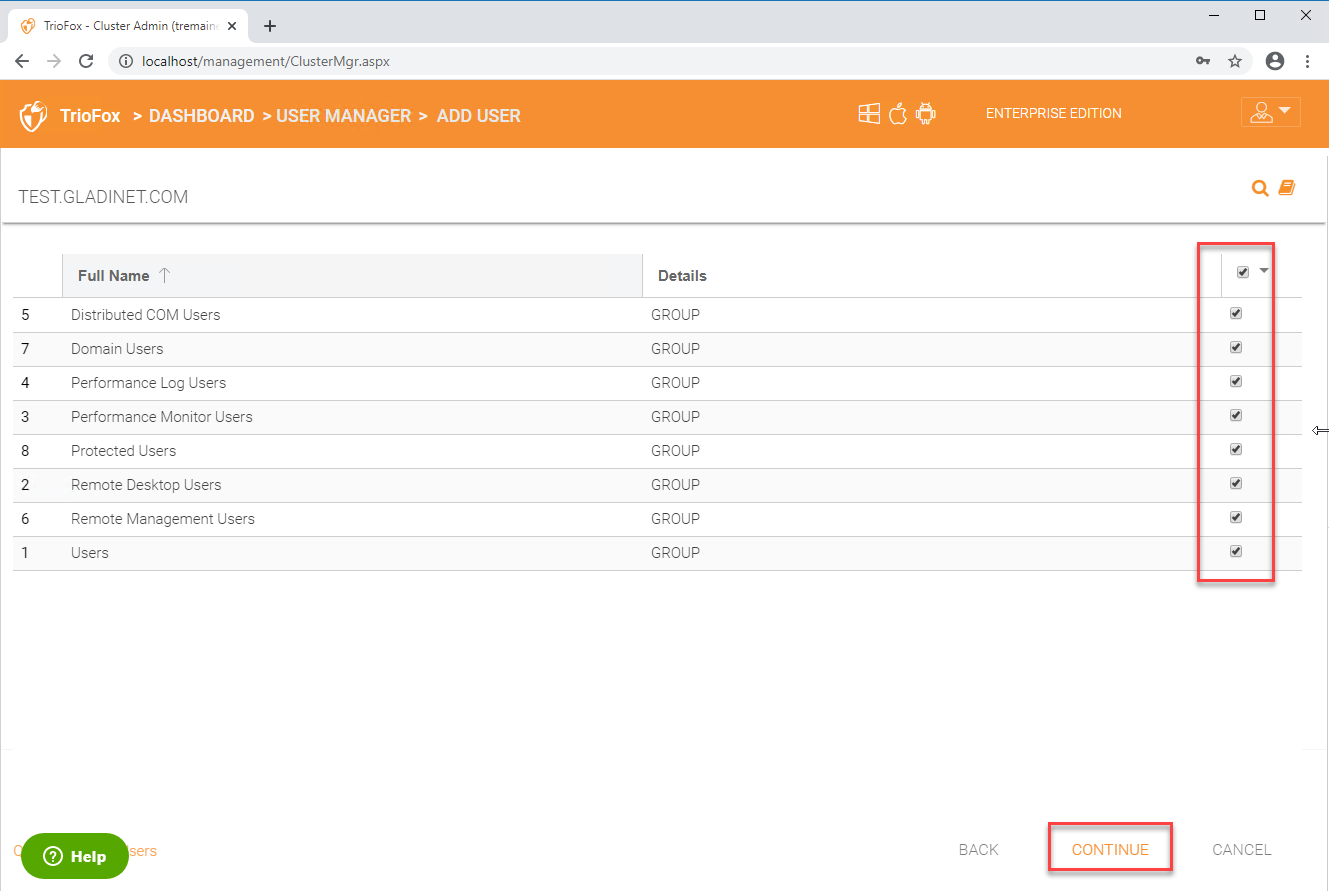 When a Group is added, it doesn't count in the user's quota. With direct AD integration, users under the group will be allowed to login into the system from web portal directly. There is no need to manually migrate them to the system.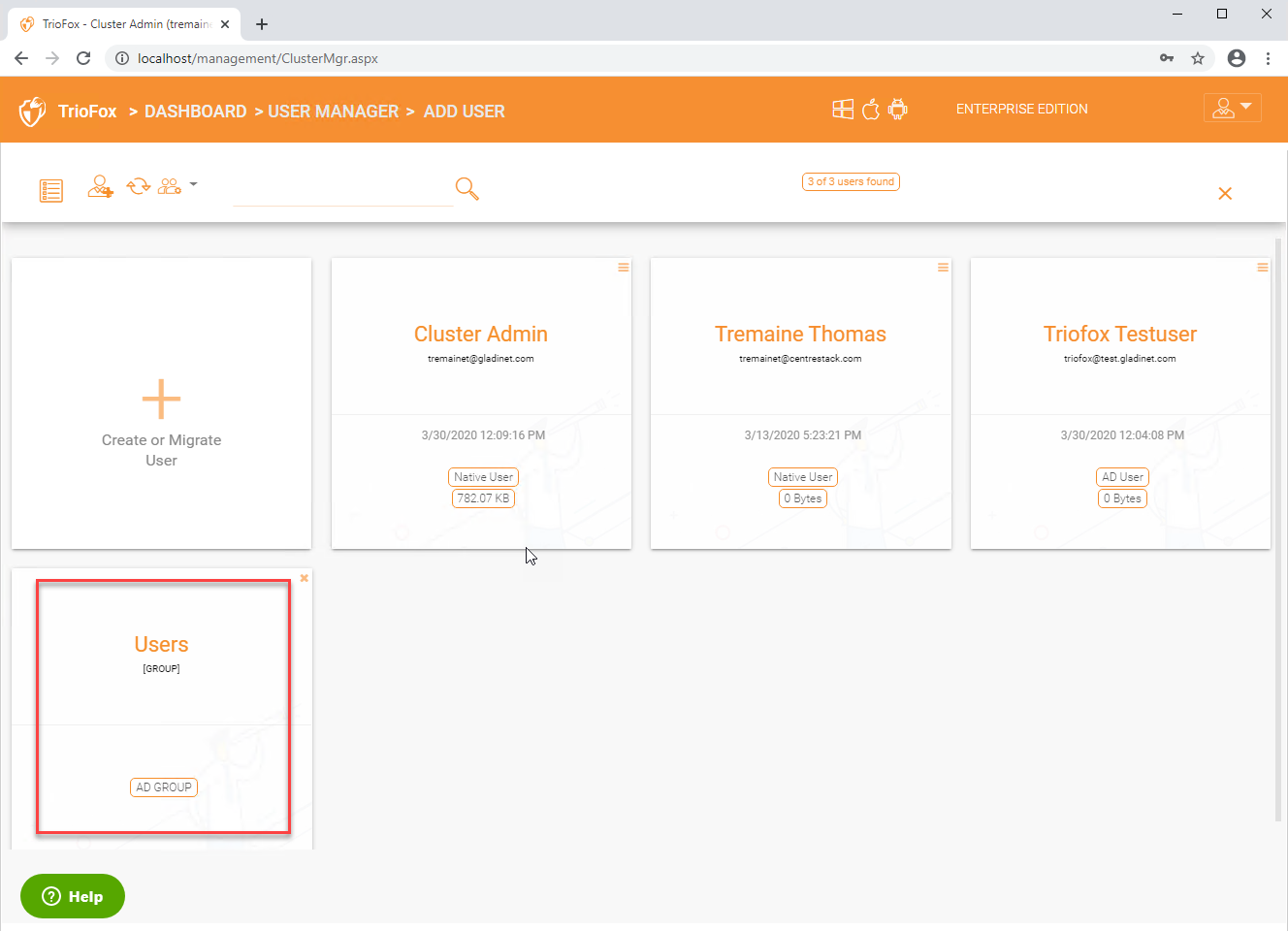 If you are experiencing problems with Active Directory (AD) integration, refer to the Article 'How Triofox Integrates with Active Directory', may help you to understand how AD integration was implemented in Triofox, and may help you to diagnose AD issues.