Payment Information
If you are an existing Triofox customer, please log into your partner portal at
https://www.triofox.com/management/PartnerLoginpage.aspx
Once logged in, go to "Account Information" from the left-side menu.
Update Billing
Under Account Information, you can click on "Update Billing" to update the credit card details.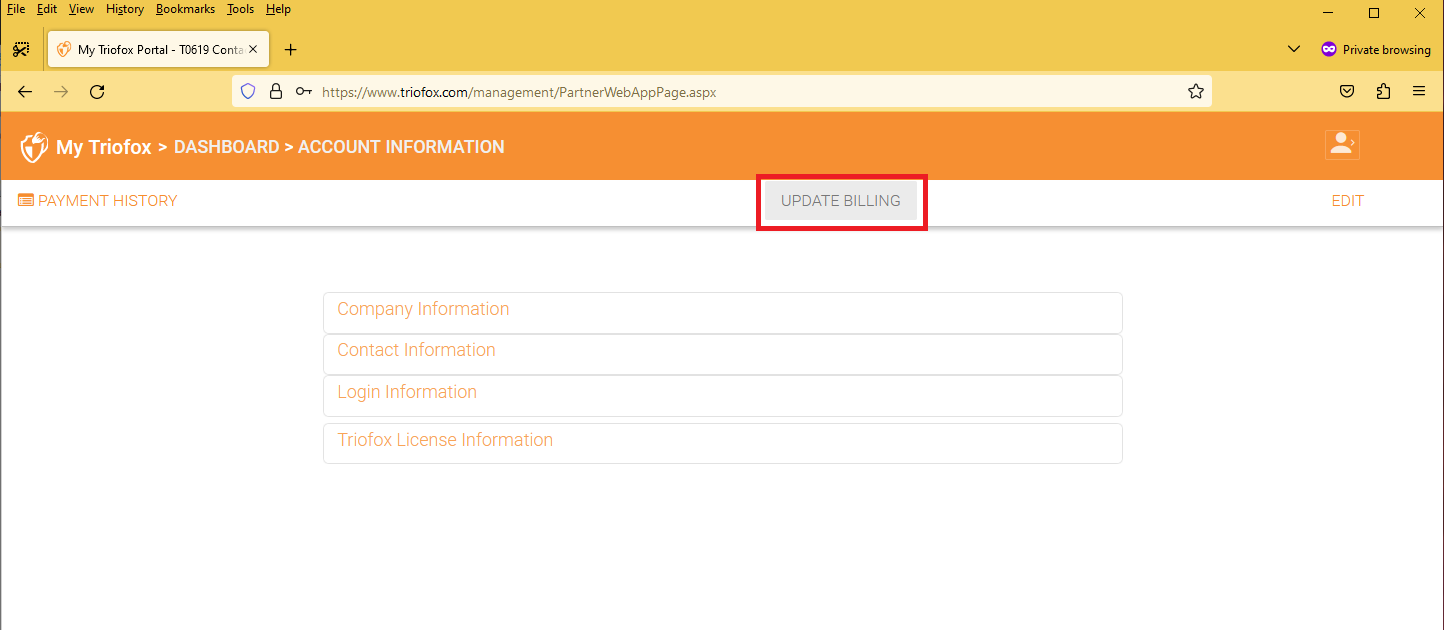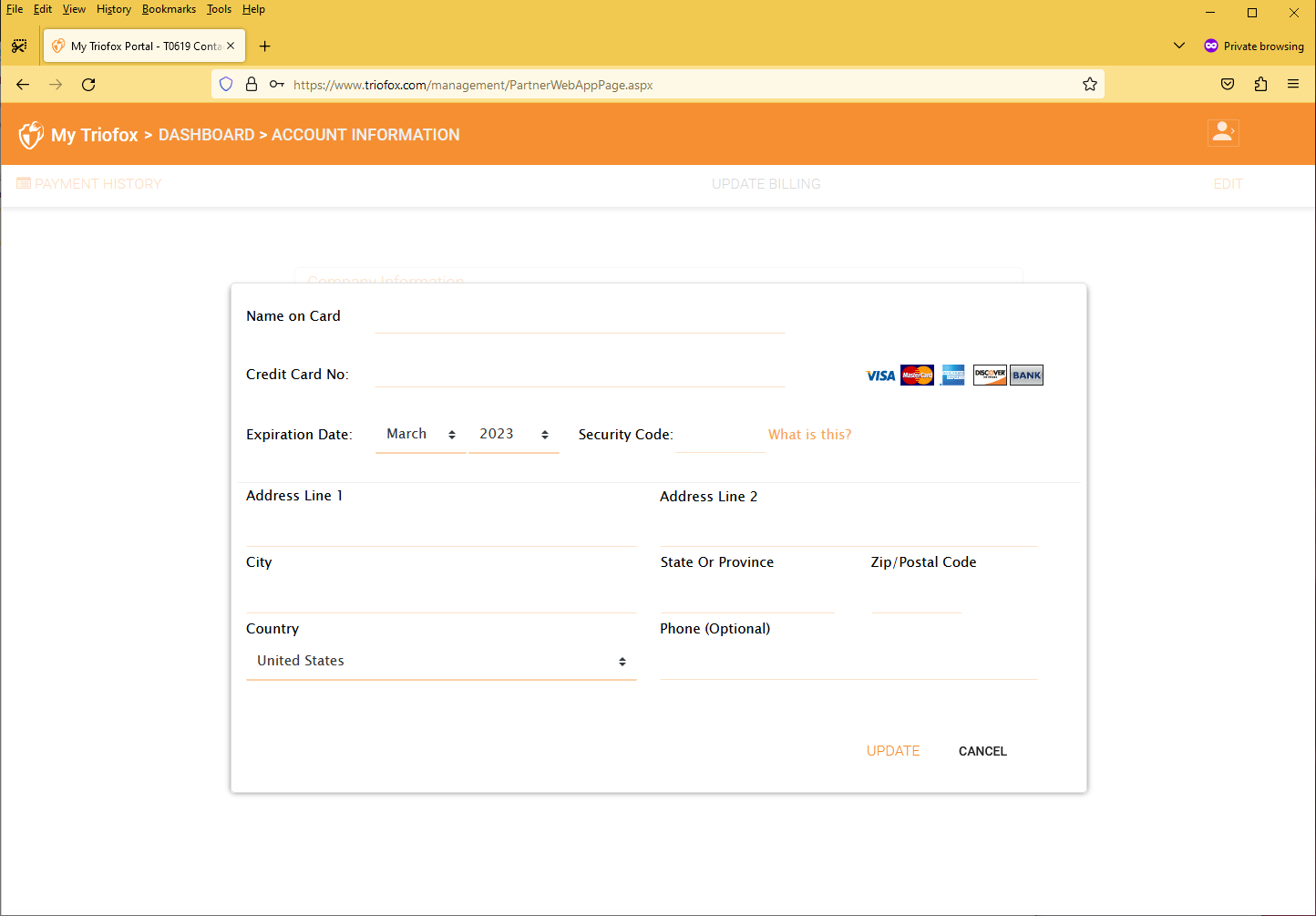 Payment History
You can also visit the "Payment History" page to check payment detail and download invoices.

Invoice Information
From the payment history page, you can print your statements by clicking on the little "Receipt" icon on the right side of each payment record.